When you become a volunteer at the BMI you are entering into a world that reaches into the very history of Ballarat. The Ballaarat Mechanics' Institute has always provided a range of social services to the City of Ballarat and its citizens. However as it receives no external funding for its recurrent operation it needs the support of volunteers in order to continue 150 years of history. As a volunteer you are joining a team of committed like-minded people who participate in a range of activities including fund-raising, archiving, maintenance, cataloguing, tours and event management.
Few buildings have as colourful and illustrious history as the Ballaarat Mechanics' Institute. It's seen a century and a half of self-starting thinkers, speakers and intellectuals pass through its library doors, as well as 150 years of live music and dancehall acts in its halls.
By volunteering at the the BMI  we will encourage you to use your skills and experience to complement the work of our strong community of volunteers and staff. We will look to use your expertise to fit a specific role or a variety of roles and provide mentoring and training for roles outside your experience.
Some of the roles we offer include:
Administration
Event coordination
Research
Community engagement
Archiving
Cateloguing
Fundraising
Library assistant
BMI Vintage shop
Tour guides
Marilyn Furness | Volunteer Coordinator
The Friends of Minerva is a key group whose main objective is to raise funds for the BMI. Members organise activities such as high-quality musical events, film nights, concerts, dinners and other interesting and stimulating events, which are both social and importantly, raise funds for the Institute. If you would like more information on how you can join Friends of Minerva, contact the Secretary, Geraldine Roberts on  Geraldine Roberts on 0418302999.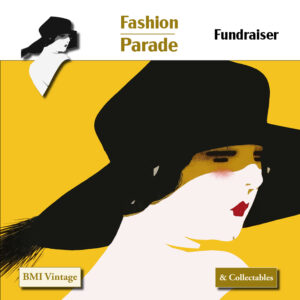 Be a part of our Fashion Parade Fundraiser The BMI vintage...
A call for expressions of interest for:1) Anyone with the...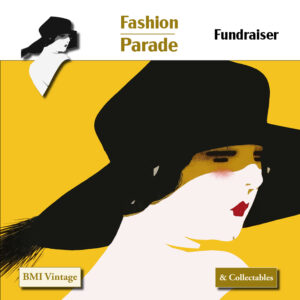 Take part in this important BMI fundraiser The BMI vintage...
Take part in this important BMI fundraiser 9 holes of...