What are twilight talks?
Twilight Talks have been held at the BMI since 2001, providing a great opportunity to hear some fantastic speakers and meet up with friends over drinks.
Participants arrive at the Humffray Room from 5.30pm for drinks and conversation, followed by a 30 to 40 minutes at 6pm.
ADMISSION 
BMI Members $10.00 per person, non-members$12.00.
Refer too our events page for upcoming events.
Contact Rosemary in the BMI Library for information on 5331 3042.
2023 Series
Season 1 – Five sessions, Wednesdays 8 Feb –  1 March 2023
This series is proudly sponsored by Community Bank Buninyong.
Details to come… refer to our events page for updates.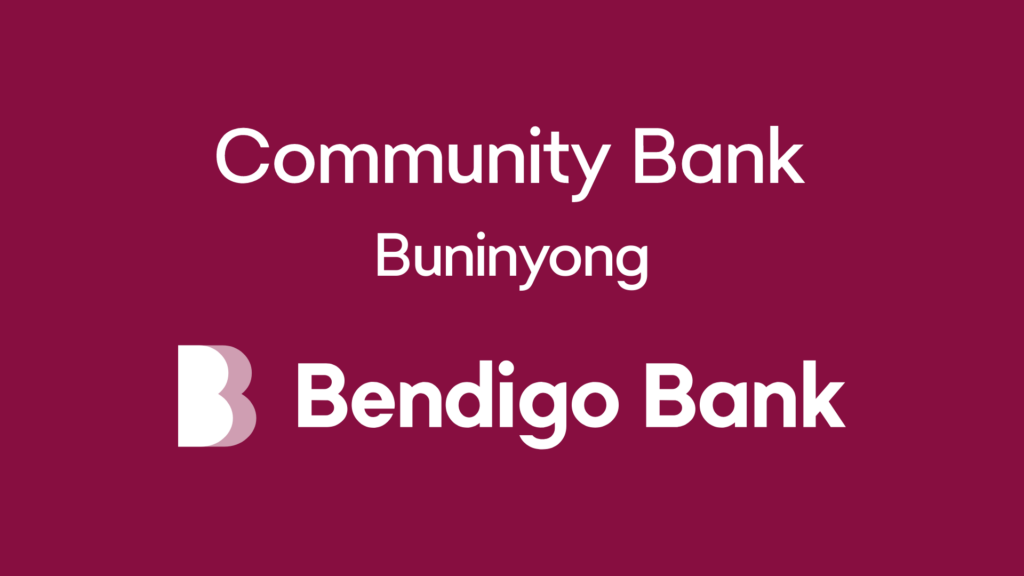 2022 Series
Season 1 – Five sessions Wednesdays 13 April – 4 May
The Yarrowee: Uncovering the secrets of Ballarat's River
The Yarrowee's cultural connection: Then & now
Speakers | Cr Belinda Coates, City of Ballarat Councillor | Environmental Challenges for the City Council | Hedley Thomson, former Environmental Manager – City of Ballarat | The Yarrowee River Project
What bird or beast is that? The special wildlife of the Yarrowee & surrounds
Speakers | Dr Sam Strong, Gardens for Wildlife Ballarat | Creating wildlife spaces in our own gardens | Dr Grant Palmer, Senior Lecturer of Environmental and Conservation Science, Federation University | Ballarat's bounteous birdlife
How people power is protecting local waterways
Speakers | Jeff Rootes, Secretary of the Friends of Canadian Corridor | Nick McKinley, Leigh Catchment Landcare Group
Liquid gold down under: A "sludgy" history of Yarrowee Creek
Speakers | Susan Lawrence, Professor of Archaeology at La Trobe University | Prof. Peter Dahlhaus, Principal Research Fellow at Centre for eResearch & Digital Information, Federation University
From eel traps to bluestone: Our changing use of the Yarrowee
Speakers | Dr David Waldron, Senior Lecturer in History, Federation University | Dr Fred Cahir, Researcher in Aboriginal History, Federation University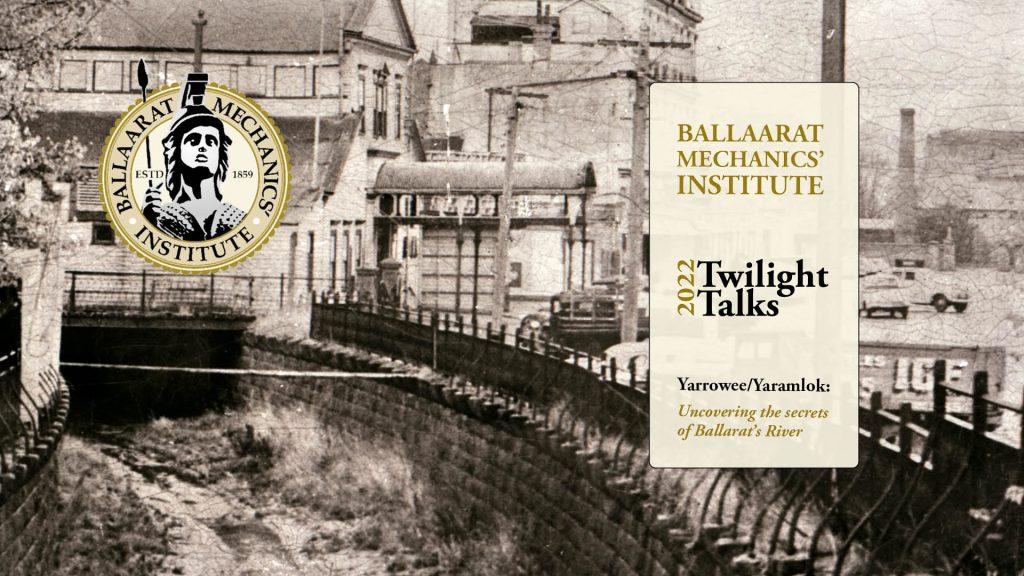 2021 Series
Four sessions Thursdays 15 April – 6 May
Ballarat Unmasked: Getting to know your city.
The growing city: Preparing and planning for our bigger population
Speakers | Cr. Daniel Maloney, Mayor of the City of Ballarat | Michael Buxton, RMIT Planning expert
Why heritage matters in Ballarat: Now and into the future
Speakers | Wendy Jacobs, Architect and Heritage Consultant | Mike Whitehead, local anaesthetist & heritage property owner
A creative city: Finding Ballarat's creative identity
Speakers | Tara Poole, Coordinator of Creative Cities Ballarat | Paige Duggan, Jazz Artist 
Ballarat business: Not just surviving, but thriving
Speakers | Sara Quon, CEO of Sovereign Hill | Alicia Linley, Co-owner of Mitchell Harris Wines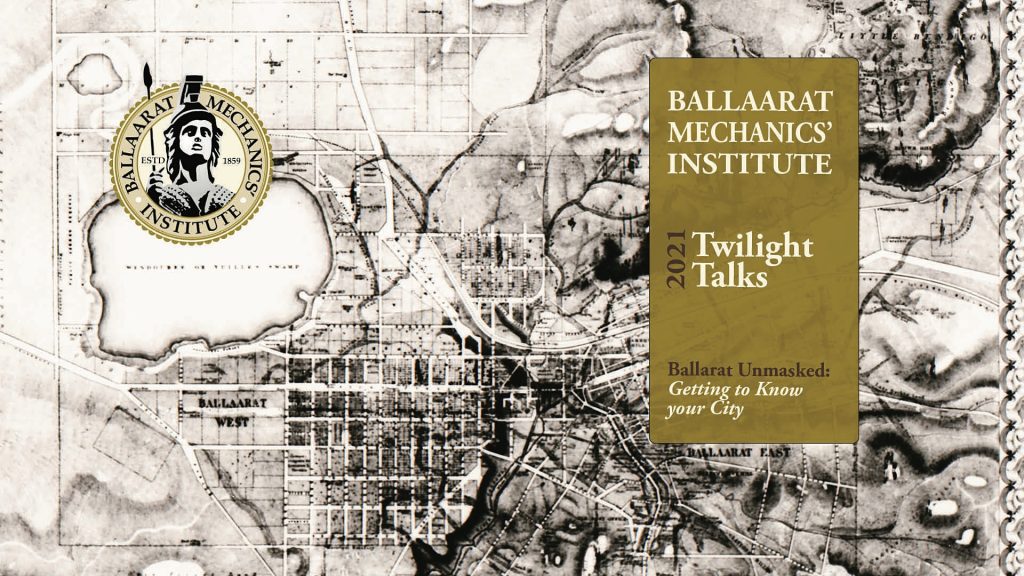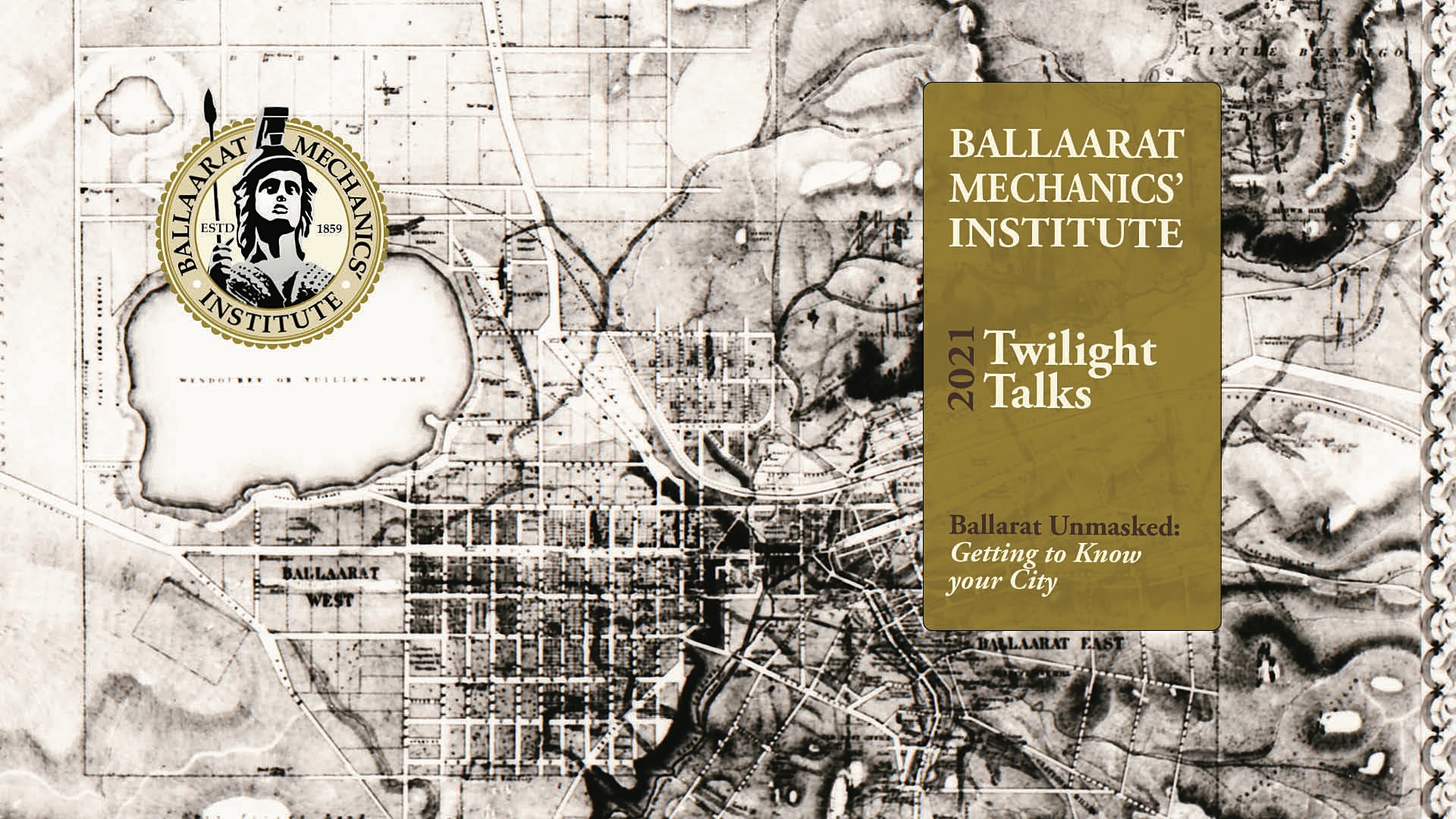 2020 Series
Six sessions Fridays 13 November – 17 December
Twilight Talks Feedback
If you have attended one of our events and would like to provide your feedback, or make suggestions of Talk Topics, we would like to hear from you.
Interested in current affairs? Welcome to a new initiative at the BMI designed for you.
Current Affairs Dialogue (CAD) at the BMI:
CAD will launch in The Reading Room 1-3 pm on Thursday 28 July 2022. CAD at the BMI is designed for members and friends who are interested in joining with similarly interested people as listeners and contributors  in respectful, informed, analytic and interpretive  conversations  on issues of significant current public interest. The goal is to have all participants enjoy stimulating discussion and to leave CAD at the BMI sessions feeling their horizons have been extended and their understanding of current affairs deepened. 
Dates, place & format: 
A light-touch, flexible structure is proposed to launch the initiative. Program and practice  will evolve in line with participant consensus. Meetings will be in the Reading Room. We will start meetings with a cuppa   and welcome/introduction of new participants.  Intention is to meet on the last THURSDAY of each month February through November. Topics will be nominated by agreement of participants a month ahead. Participants will be encouraged to identify 
 insightful written and spoken media pieces that they encounter pertinent to the coming sessions  topic, to reference or share these pieces with other participants in advance of the next meeting where appropriate  – in other words, do some purposeful and, hopefully, stimulating reading, listening and thinking before each meeting. Subject to participants' agreement, contact details will be shared. Mark Potter, BMI Cultural Development & Services Manager will provide communications assistance and follow-up. Frank Hurley, former President and Patron of the BMI will act as convenor/ facilitator for the first few meetings. The idea is that this role be rotated among participants as CAD at the BMI finds its feet.
Enquires to:
Mark Potter at the BMI on most Wednesdays and Thursdays . Tel: 0439 141722; email:
mark@ballaratmi.org.au
or complete the Expression of Interest below.
The Ballarat Film Society is a member of the Federation of Victorian Film Societies and is a not-for profit organisation.
Films play on the second Thursday of every month (unless otherwise specified) in the Minerva Space. Doors open at 7pm with refreshments for a 7.30pm start.
Please note, no single entry tickets are available.
Entry by Membership only.
Membership
12 months – Feb-December: $60
6 months – Feb-June or July-Dec: $30
To join or renew your membership, please e-mail or phone Angus McLachlan (5374 2474), or come with cash on the night.
Membership can be paid by bank transfer or with cash.
For film enquiries, phone Sue Nunn: 5341 2266
Visit the Ballarat Film Society website at: http://ballaratfilmsociety.weebly.com/
All films are subject to availability
Contact
Patrick Cook – Club President
Tel: 0499 255 240
Email:  president@ballaratchess.com
The Ballaarat Mechanics' Institute began hosting the Ballarat Chess Club 153 years ago, an event published in The Ballarat Star on Friday March 10, 1865.  Since that time the club has moved around town to various locations, but since January 2016, we've come home and settled back into the Hooper Room.
Locals of all ages gather on Thursday evenings from about 6:30 to enjoy social and competitive chess, in the friendly and comfortable environment of the Hooper Room.
Membership for all juniors is free, and it is free for all to come and give it a tryout.
All the information you need about chess in Ballarat can be accessed at the Ballarat Chess Club web site – www.ballaratchess.com.
Contact information is available here: www.ballaratchess.com/contact.html
We look forward to seeing you over the board!