Ballarat's Independent Home of Arts, Culture, and Literature
As Ballarat's independent home of Arts and Culture we host a wide range of events throughout the year!
Make sure you check out the BMI events calendar to see what we have coming up.

August 2 @ 8:00 am
-
October 3 @ 5:00 pm
Read up on the latest happenings at the BMI. From Library news and exhibitions to the latest word from board and staff.
Library
The Islands by Emily Brugman The Islands is the sweeping story of the Saari family: Onni, an industrious and ambitious young man, grappling with the loss of a loved one; his wife Alva, quiet but stoic, a seeking a sense of belonging between the ramshackle caps of the islands and the dusty suburban lots of
Read More »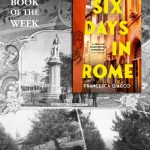 Library
Six Days in Rome by Francesca Giacco Emilia, an artist, arrives in Rome alone. What was supposed to be a romantic trip has, with the sudden end of her relationship, become a solitary one. Six days lie ahead. She wanders the streets, surrounding herself to the music, food and beauty of the city. But when
Read More »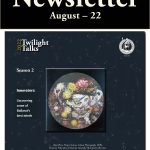 Newsletter
In this issue learn about: Library News | Twilight Talks | BMI Gigs | New Curator | Current Affairs Discussion Group
Read More »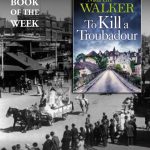 Library
To Kill a Troubadour by Martin Walker Rosemary's Book of the Week To Kill a Troubadour by Martin Walker It is summer in St Denis and Bruno is busy with arrangements for the annual village concert. He has hired a local Perigord folk group, Les Troubadours, to perform their latest hit, 'A Song for Catalonia'
Read More »
The BMI has a number of beautiful spaces that are available for hire. With reasonable 'pay-for-what-you-need' pricing, stunning heritage architecture, and modern facilities, it is the perfect place for your next event.
Invest in the Ballarat community by becoming a BMI member. Membership to the organisation allows you to borrow books from the lending library, as well as discounts to BMI events and other perks.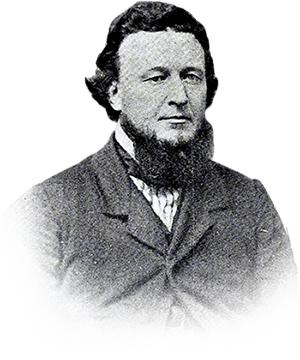 John B. Humffray arrived in Melbourne on the 19th of September 1853 on the Star of the East and had found himself in Ballaarat by 1854.
Because of the conditions he had seen on the goldfields he formed the Reform League to advocate for better conditions and treatment of the diggers by Government Officials. He was elected unopposed as an M.L.C. in 1855 and was elected as an M.L.A. in 1856 for North Grant.
Humffray was elected as President of the Committee of Management of the Mechanics Institute in May of 1859 when the reading room was established at the Ballarat Fire Brigade in Barkly Street. His term of office was interrupted by his Parliamentary duties so was succeeded by Andrew Anderson in 1860.