Ballarat's Independent Home of Arts, Culture, and Literacy
As Ballarat's independent home of Arts and Culture we host a wide range of events throughout the year! Make sure you check out the BMI events calendar to see what we have coming up.
Read up on the latest happenings at the BMI. From Library news and exhibitions to the latest word from board and staff.
Library
Mystery Post Mortem | Gary Bell Win | Harlan Coben Box 88 | Charles Cumming Infinite | Brian Freeman Silent Voices | Patricia Gibney Be Mine Forever | D.K. Hood The Whole Truth | Cara Hunter Drown Her Sorrows | Melinda Leigh Transient Desires | Donna Leon Cry for Mercy | Karen Long The Jigsaw
Read More »
The BMI has a number of beautiful spaces that are available for hire. With reasonable 'pay-for-what-you-need' pricing, stunning heritage architecture, and modern facilities, it is the perfect place for your next event.
Invest in the Ballarat community by becoming a BMI member. Membership to the organisation allows you to borrow books from the lending library, as well as discounts to BMI events and other perks.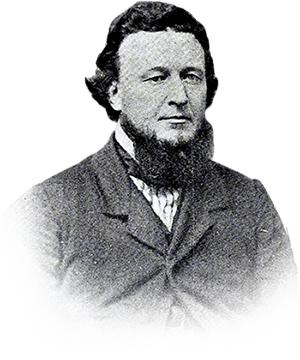 He arrived in Melbourne on 19/9/53 on the Star of the East and was in Ballarat by 1854, because of the conditions he saw he formed the Reform League to advocate for better conditions and treatment of the diggers by Government Officials. Elected unopposed as an M.L.C. in 1855 and was elected as an M.L.A. in 1856 for North Grant.
Was elected as President of the Committee of Management of the Mechanics Institute in May of 1859 when the reading room was established at the Ballarat Fire Brigade in Barkly Street. His term of office was interrupted by his Parliamentary duties so was succeeded by Andrew Anderson in 1860.