Ballarat's Independent Home of Arts, Culture, and Literature
As Ballarat's independent home of Arts and Culture we host a wide range of events throughout the year!
Make sure you check out the BMI events calendar to see what we have coming up.
Read up on the latest happenings at the BMI. From Library news and exhibitions to the latest word from board and staff.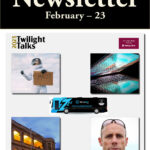 Newsletter
In this issue learn about: Library New Releases & Recommended Reads | BMI Art Workshops & Events | Twilight Talks | New Curator | BMI Tours | Our Retailers
Read More »
tours
Katrina Hill (BMI Arts & Events Officer) who, in conjunction with Marilyn Furness (BMI Volunteer Coordinator) lead our team of volunteer tour guides spoke with Edwina Williams, Ballarat Times last week, if you would like to see the full article go to the Tuesday, January 17th, issue of the Ballarat Times, Times News Group  We
Read More »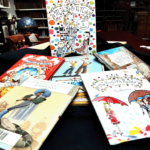 e.shop
Thank you to everyone participated in our December Book Sale. From those who donated valued and loved books to assist us in raising funds over the weekend 17 & 18 December and those volunteers who worked long hours sorting and assisting with the sale and pack up, we treasure you.  Out of our donated books
Read More »
Library
Bleeding Heart Yard by Elly Griffiths Rosemary's Book of the Week Bleeding Heart Yard by Elly Griffiths (Elly Griffiths) DS Cassie Fitzherbert has a secret-but it's one she's deleted from her memory. In the 1990s when she was at school, she and her friends killed a fellow pupil. Many years later, Cassie is happily married
Read More »
The BMI has a number of beautiful spaces that are available for hire. With reasonable 'pay-for-what-you-need' pricing, stunning heritage architecture, and modern facilities, it is the perfect place for your next event.
Invest in the Ballarat community by becoming a BMI member. Membership to the organisation allows you to borrow books from the lending library, as well as discounts to BMI events and other perks.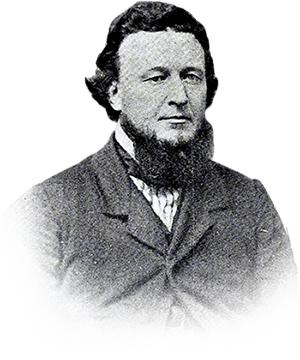 John B. Humffray arrived in Melbourne on the 19th of September 1853 on the Star of the East and had found himself in Ballaarat by 1854.
Because of the conditions he had seen on the goldfields he formed the Reform League to advocate for better conditions and treatment of the diggers by Government Officials. He was elected unopposed as an M.L.C. in 1855 and was elected as an M.L.A. in 1856 for North Grant.
Humffray was elected as President of the Committee of Management of the Mechanics Institute in May of 1859 when the reading room was established at the Ballarat Fire Brigade in Barkly Street. His term of office was interrupted by his Parliamentary duties so was succeeded by Andrew Anderson in 1860.