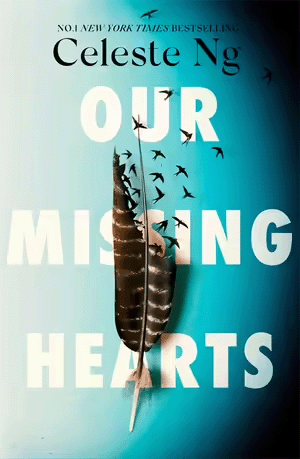 Rosemary's April Newsletter
Author of the Month | Olivia Wearne
Olivia began her writing career as a screenwriter and has several film credits to her name. After receiving a Masters in creative writing she went on to write The Grand Tour, which was published in 2020. Born and raised in Melbourne, Olivia now resides in Ballarat, with her filmmaker husband and two sons.
Her latest book is The Woman Who Knew Too Little, also in my new releases for April.
Also Elizabeth & Olivia will be featured in our Author Talk, later this month, check our events page.
Author of the Month | Elizabeth Coleman
Elizabeth is a successful screenwriter and playwright – author of the hit play Secret Bridesmaids Business which was adapted into a telemovie, the
eponymous 2019 TV series (Seven), and it's being developed for a new US format. She co-created the much -loved ABC drama Bed of Roses and more recently wrote on every season of Miss Fisher's Murder Mysteries and Miss Fisher's Modern Murder Mysteries.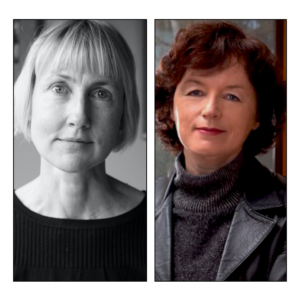 Book of the Month
Wild Card | Simon Rowell
One foggy morning on the banks of the Murray River, a body is found in a burnt-out area of grassland. The heavily tattooed victim, who has suffered two bullet wounds to the head, is identified as Freddie Jones, a bikie from Moama.
Detective Sergeant Zoe Mayer is on the case, alongside her trusty service dog. Harry, Although Zoe is determined to track down the murderer, she finds herself stonewalled at every turn- by Freddie's family, his associates and even the local police. But then a second body is discovered, and soon all bets are off.
Recommended reads
The War Pianist | Mandy Robotham
Blitz-ridden London: Marnie Fern's life is torn apart when her grandfather is killed in an air raid. But once she discovers that he'd been working undercover as a radio operative-or pianist- for the Dutch resistance, Marnie knows she must complete his mission- no matter the cost..
Nazi-occupied Amsterdam: At the other end of the wireless fellow pianist Corrie Bakker is caught in a dangerous game of cat and-mouse as she desperately tries to keep her loved ones out of the line of fire.
Bound together by the invisible wires of their radios, the two women lead parallel lives in their home cities as both are betrayed by those they trust the most. But when the Nazis close in on one of them, only the other can save her…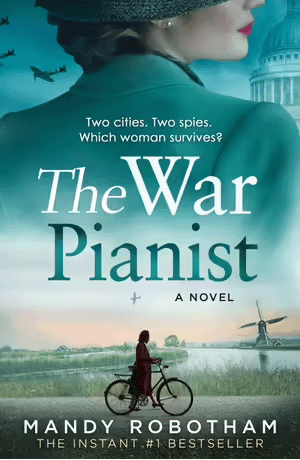 Forever Home | Ron Danta, Danny Robertshaw & Larry Lindner
The true story of how one couple turned their home into a haven for abused, neglected and abandoned dogs.
From the stars of the Netflix Us documentary Life in the doghouse and founders of one of the most recognised rescue organisations in the world comes the poignant tale behind Danny & Ron's Rescue, an organisation like no other.
In this heart-warming book, Danny and Ron tell the story behind rescuing over 13,000 abused or neglected dogs and giving them a safe place to recover in their own home.
A Secret Garden Affair | Erica James
As the country prepares to celebrate Prince Charles' wedding to Lady Diana, Libby wants to be as far away from royal wedding fever as possible.
Having caught her own fiancé in bed with her best friend, she's fled London for the comfort of the Suffolk countryside.
At Larkspur House, with its magical garden, she hopes the company of her great-aunt Bess and renowned garden designer Elfrida Ambrose will help put her life back together.
But for Bess and Elfrida, Libby's arrival has stirred up the ghosts of the past And before they can help Libby they ust confront their own unspoken secrets, lost loves and tragedies….
More of Rosemary's new releases & recommendations.
Stay informed of our new releases
Subscribe to our Newsletter
Back to our Library homepage
The BMI can provide public tours of the building. Get in touch with us to book in a tour for your group.