BMI Maker & Community Market
June 19 @ 9:00 am

-

2:00 pm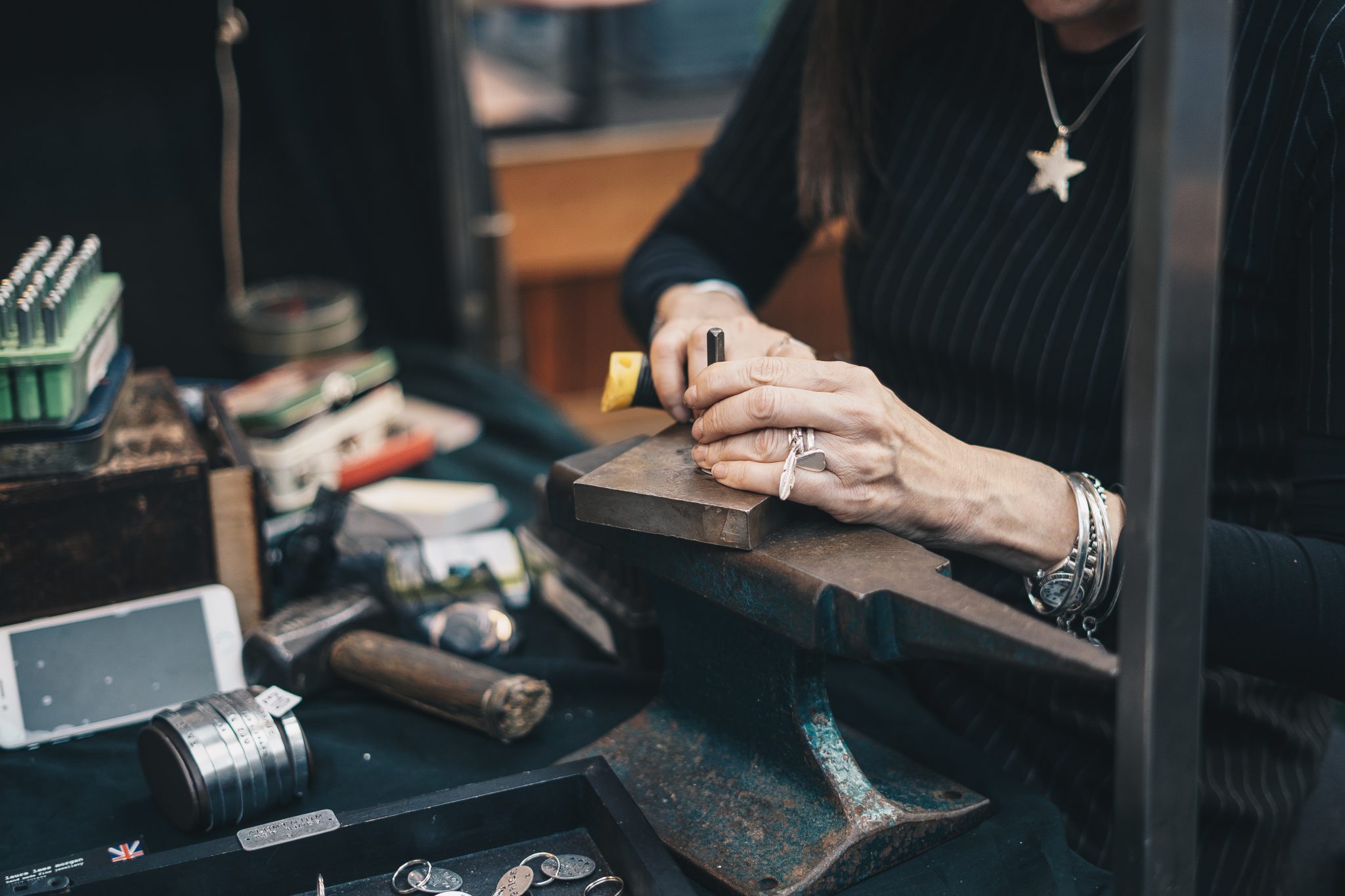 Come along and experience our Maker & Community Market this winter:
Meet our makers & stallholders
Live music
Free entry
Visit our library (open until 12 noon)
A-TUK | Nyibol Deng
A Tuk is introducing African colour to Australia, one cushion at the time. Our cushions are made from 100% cotton with fabrics coming directly from Malawi and Kenya. We make floor cushions, bed cushions and sofa cushions in various shapes and sizes.
Coat Hanger Haven | Sharyn Greed
---
These are beautiful, Hand Made Crocheted Coat Hangers. They are so soft to ensure they will keep even your most delicate clothes hanging properly in your wardrobe without the worry of having marks, dimples or sliding off the hanger.
They are so affordable and would make a lovely gift – ideal for Mothers Day, Birthdays, Christmas or just to say thanks. Each Hanger is gift wrapped in clear cellophane.
Cocomoe Studio | Sylvia Aguirre 
Sylvia's practice includes a wide range of media to express the concepts of self-identity, connection and disconnection. Her current work explores the vulnerabilities of being human and her personal sense of urgency to connect with the natural world and sense of place. Sylvia's work includes drawings using charcoal derived from local stringy bark trees, mixed media works on paper, installations and ceramic sculptural pieces as well as functional ceramic wares. Sylvia's interest in ceramics has grown in recent years and offers a range of hand built sculptural pieces as well as functional ware, both hand-built and wheel thrown. Her sculptural vessels for this market are hand-built using stoneware clay. Each piece is individually hand painted with tints and underglazes, then finished with a clear gloss glaze before being fired again.
CWA | The Eureka Rebelles Branch
The Eureka Rebelles Branch is newly formed Branch of The Country Women's Association of Victoria Inc, located within Ballarat. Despite our name, we are named after the women of the Eureka Rebellion – on BOTH sides as we are a non party political, volunteer, not-for-profit Association. Although we are known for or famous scones and tea, we are SO much more! We are all welcome women of all ages, abilities, races and creeds. Feel free to enquire about Membership, buy some goodies on our stall to help us raise funds that go back into our local community.
So, why not join join the 'Sconversation'? | We are the Eureka Rebelles… Rebelles with a Cause!
Gary Johnston
Gary's paintings are miniature works on sedimentary rock with a ceiling date of 1200 million years. He works in oil and specialises in wildlife.  His work often has a utilitarian purpose such as pen holders and paper weights. 
Infused Energy Art | Crystal Conte & Diane McKenzie
Infused Energy Art is mother-daughter duo Diane McKenzie and Crystal Conte who create stunning pieces of abstract artwork, infused with universal energy. Diane and Crystal share a passion for spirituality, painting and creativity and started painting together in Ballarat at the start of 2021. Diane is a master healer with over 30 years experience, together Diane and Crystal's guides assist them with each painting where the colours of the painting are usually dreamt about before it's poured onto the canvas. Together, energy and art is combined to create one-off pieces spreading positive energy to the world.
Jenny Peers Artist
Jenny is a  visual artist with interests including oil painting, encaustic works, collage and bookbinding. She offers creative workshops in bookbinding and collage for individuals and teams.
Kate Cullinan
Kate has been making art since 2009. I love vibrant colour & pattern. Earlier this year (2021) I decided to raise funds for Ballarat residents in need. My artworks are priced from $20 –  $200.
Funds will go to LOUD fence to assist survivors to establish a supportive and nourishing safe space where they can create and connect. I am just one of many Ballarat residents awanting to help survivors make this happen.
Come along on Saturday, I'll see you there, Kate.
Marcia King
Marcia creates felted and knitted items as well as soft/plush toys.
Mary Tap | Mat Tetni
Mat Tetni sell beautiful upcycled denim aprons mixed with vibrant African Ankara material, made with love, they  come in a range of different sizes.
Melinda Muscat | Surreal Visual Artist
Melinda is a Surrealist at heart. She creates artworks, objects and wearable art of an other worldly quality. If  you seeking something unusual, unique and individual? Melinda lives in a wonder world of her own making and enjoys sharing it with others. Despite a formal training in painting, she is not tied to any one medium. she enjoys flowing from textiles, painting, more sculptural works to wherever her imagination takes her. Life is for exploring and enjoying.
Monique Doust Designs
Monique is a textile designer and artist from Melbourne. Monique's natural surroundings influence her work, as her creative process often begins outdoors, drawing the flora and fauna around her. Monique feels most inspired by having a connection to place and especially to the Australian landscape, therefore making it an integral part of her work. This inspiration gives meaning to her work and creative practice. Monique has been practicing lino printing since 2018, depicting a wider range of subject matter such as native plants and iconic landmarks. This creative art form has allowed her skills to expand beyond textiles and patterns to include composing single art works for interior spaces. The bold block colours in her relief prints are contrasting to her style of textile designs. Monique's work is a unique collection of textiles and art works which contain handmade qualities and a variety of screen printing, painting, illustrative, digital and lino printing techniques.
Oaky and Ginger | Simone Greed
Oaky and Ginger is filled with up-cycled treasures from everyday items, such as old board game pieces, cards, postage stamps and old children's books. Every item is uniquely special and the perfect way to bring quirkiness and nostalgia back to life.
The goodies used for these random, handmade creations are sourced from opportunity shops, garage sales or donated to me by fellow crafty friends who think its a good idea to off load their old stuff to me to then turn their old stuff into adapted, up cycled treasures. 
Get involved
If you would like to be a part of this event as a stallholder, register immediately. Cost is $80 per stall.
Community groups
We offer discounts for community groups – Enquiries call Mark on 5331 3042 or email.
Related Events