Salon Sessions: The BMI in partnership with Melba Opera Trust
July 17 @ 2:00 pm

-

3:30 pm

$38.50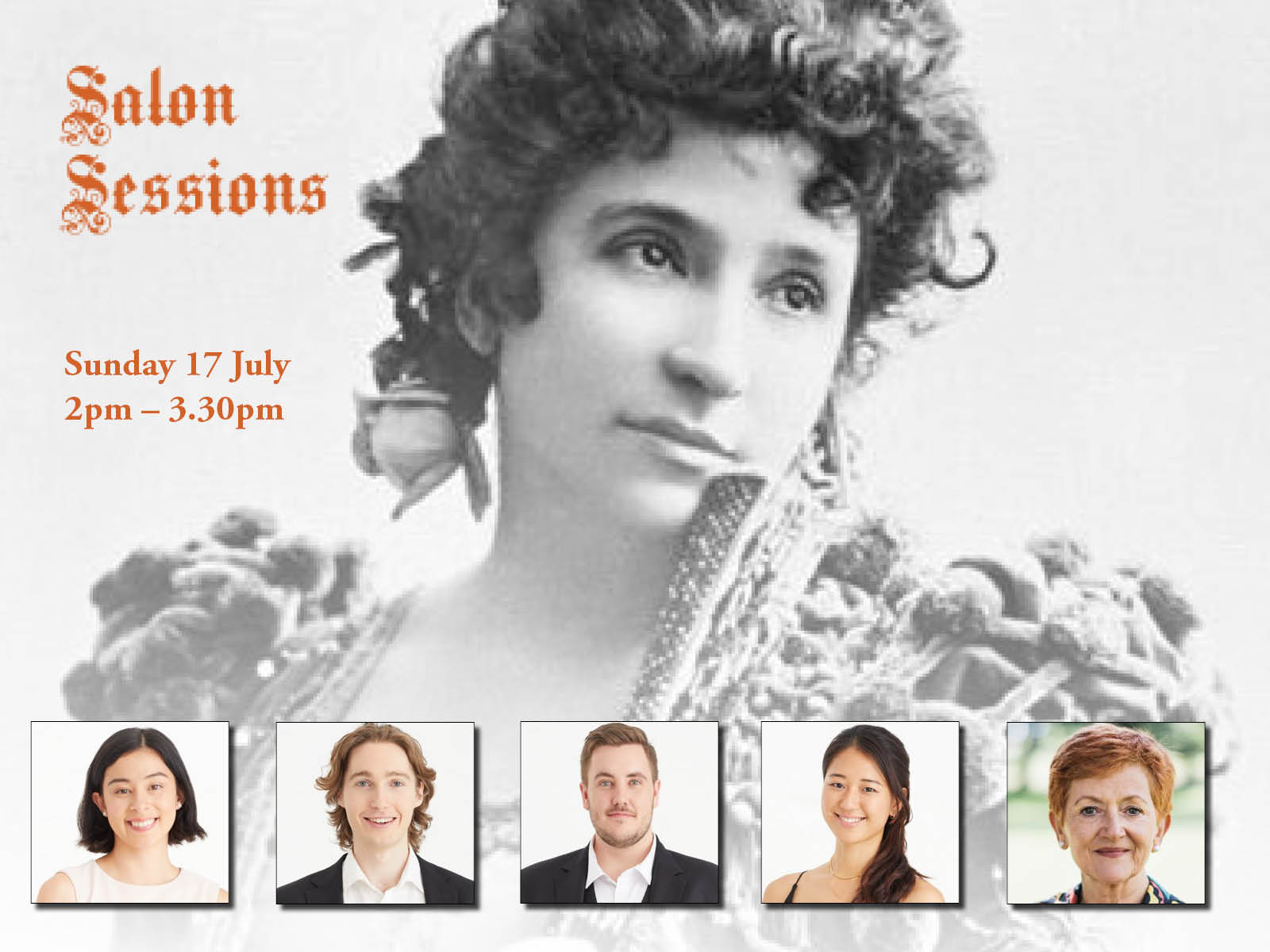 Trust scholars, 2022 (L-R): Samantha Hargraves, Nathan Breeze, Nathan Bryon,
Associate Artist, Su Choung and Artistic Director, Sharolyn Kimmorley AM 
Image Courtesy: Melba Opera Trust 
An afternoon of song, arias and duets…
The BMI in partnership with Melba Opera Trust.
For this event we will have the pleasure of welcoming back Nathan Bryon along with Samantha Hargraves, Nathan Breeze and Associate Artist Su Choung. The program will be introduced by Artistic Director, Sharolyn Kimmorley AM.
Afternoon Tea
After the performance a sumptuous afternoon tea will be served in the Library courtesy the Alredton Rotary Club.
Soprano Samantha Hargreaves
Samantha holds a Master of Music in Opera Performance from the University of Melbourne. During the course, she performed Poppea (The Coronation of Poppea), Pamina (The Magic Flute), Beth (Little Women), and studied Blanche (Dialogues of the Carmelites). In 2019, Samantha understudied two principal roles in Victorian Opera's The Selfish Giant. Samantha was awarded the Bettine McCaughan Scholarship and named the Melbourne Welsh Male Choir Singer of the Year in 2021. This year, Samantha will appear with Lyric Opera of Melbourne, Star Chorale, Melbourne Welsh Male Choir, and the St. John's Bach Cantata Program. She is supported by the Dame Nellie Melba Scholarship, Patrick & Vivian Gordon Award and Eleanor Blakemore Opera Society Scholarship with Melba Opera Trust.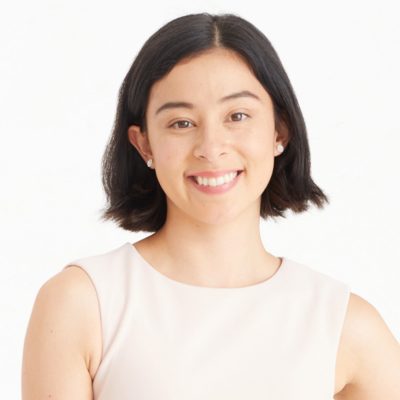 Nathan Breeze, Baritone
Nathan graduated from the Western Australian Academy of Performing Arts with a Bachelor of Music in Classical Vocal Performance under the guidance of teacher, Michael Lewis. He commences a Master of Performance at the Royal College of Music in September 2022. His operatic roles include Dr. Falke (Die Fledermaus), Jupiter (Orpheus in the Underworld), The Pirate King (The Pirates of Penzance) and Sergeant (From Marathon to Waterloo). His solo concert repertoire includes Fauré's Requiem and Schubert's Mass in G Major. He has performed in masterclasses with Teddy Tahu Rhodes, Gregory Yurisich, and Emma Matthews. Nathan is supported by the Annie McFarling Opera Scholarship and the Max & Jill Schultz Opera Society Scholarship with Melba Opera Trust.
Nathan Bryon, Tenor
Nathan's roles include Il podesta di Lagonero (La finta giardiniera) for Operantics and Acis (Acis and Galatea) for Ensemble Polypheme, a Sydney opera company he cofounded, focusing on the development of baroque performance practice skills for young artists. Chorus performances include Ernani, Attila and Otello with Opera Australia. In 2019, Nathan participated in masterclasses with Graham Johnson at the Melbourne International Festival of Lieder and Art Song, and through his scholarship with Pacific Opera, participated in an intensive networking and performance program in Germany facilitated by the German Embassy in Australia. Nathan is the Ruskin Opera and Ryman Healthcare Opera Scholarships recipient with Melba Opera Trust, and holds a Bel Canto Award from the Joan Sutherland and Richard Bonynge Foundation.
Su Choung, Associate Artist
Su is the recipient of the Margaret Schofield Opera Scholarship and the Mel & Nina Waters Award with Melba Opera Trust. Su was a repetiteur for Opera Australia's NSW Schools Tour in 2021 and currently holds the repetiteur position with River City Voices. She was the repetiteur as part of the Young Artist program with Pacific Opera in 2019. As Music Director, Su has worked and performed in The Other Theatre's productions of Koehne and Nowra's Love Burns and Dido and Aeneas. Su holds a Bachelor of Music Performance and a Graduate Diploma in Accompaniment from the Sydney Conservatorium of Music. In 2022, Su joins Victorian Opera for their productions of  Mills' The Butterfly Lovers and Koehne's A Christmas Carol.
Sharolyn Kimmorley AM, Artistic Director
After studying at the Sydney Conservatorium of Music, Sharolyn Kimmorley joined the Music Staff of The Australian Opera and has assisted in the preparation of a vast range of works with many distinguished singers and conductors. In 1985 she became Principal Repetiteur for The Australian Opera and in 1987 was appointed Head of Music Staff. From 1994 to 1999 she was the company's Artistic Administrator, following which she was Opera Australia's Director of Music Administration until June 2003.
Sharolyn Kimmorley is regarded as one of Australia's finest vocal coaches and accompanists. She has recorded for the ABC Classics, taken part in Chamber Music Concerts, and accompanied some of the world's most distinguished recitalists including Dame Joan Sutherland, Håkan Hagegård, Neil Rosenshein, Bryn Terfel, Wilhelmenia Fernandez, Sir Thomas Allen, Désirée Rancatore, Barbara Bonney, Teddy Tahu Rhodes, David Hobson, Keith Lewis, Yvonne Kenny, Inessa Galante, Dennis O'Neill, Ian Bostridge, Kathleen Battle, Jonathan Lemalu, Peter Coleman-Wright and Cheryl Barker.
In January 2009 Sharolyn became a member of the Order of Australia in recognition of her work as an accompanist and the nurturing and mentoring of emerging artists.
Sharolyn is currently Artistic Adviser to Melba Opera Trust, Artistic Director of The Opera Club (Christchurch) Chorus Director for Opera New Zealand (Christchurch) and Guest Vocal Coach at the Tiroler Festspiele in Erl, Austria.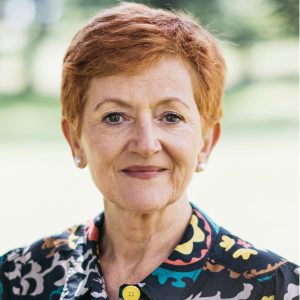 Melba Opera Trust 
The Trust was established in 2008 to provide scholarships to develop Australia's most promising young opera singers and repetiteurs.
With the closure of Melba Memorial Conservatorium of Music at the end of 2008, Melba Opera Trust carries forward Dame Nellie Melba's bequest and her final wish that her gift establish a scholarship "…so that another Melba may arise".
The Trust ensures that young Australian opera singers and repetiteurs with exceptional promise are supported financially during a crucial phase of their development, namely postgraduate training as the bridge to becoming polished professionals on the opera world stage (source Melba Opera Trust website).
Don't miss this stunning series.
Tickets & price (plus booking fee)
Regular $38.50 | Conc. $32.70 | BMI Member $25.20 | Und. 17yrs $19.30 incl gst.
Other payment options
If you do not wish to pay on-line please contact the Library on (03) 5331 3042 or email to reserve your place.
Related Events