Big Women | Presented by LadderFrame Theatre
13/03/2021 @ 7:00 pm

-

10:30 pm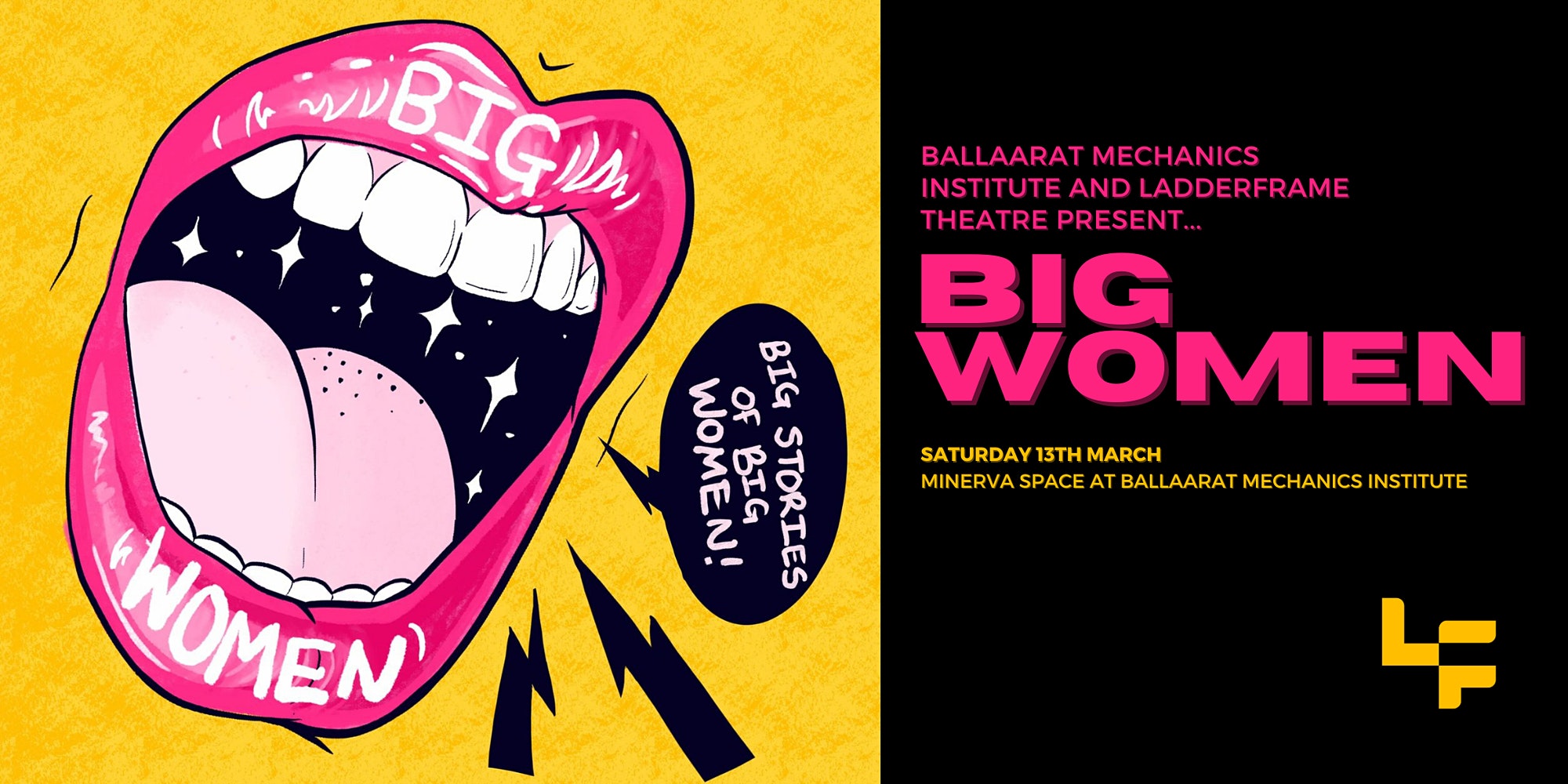 The newest local theatre company on the block, LadderFrame Theatre, is excited to show it's well received original show – Big Women.
Under the guise of creative director Zara Wilson-Boyle and music director Chiara Angeli, the show has been constructed using influences of Physical Theatre and Verbatim Theatre; its script composed of real words spoken by real people.
Through a process of interviews, transcripts, workshops and interpretation of theatrical conventions, the cast and crew have created a dynamic theatrical piece that celebrates and uncovers the Big Stories of these Big Women.
Before the main performance Megan J Riedl will present her original spoken word poetry.
Doors open | 7pm
Pre-show entertainment | 7:15pm
Main event – Big Women | 8pm
Note: While the BMI is an all ages venue the show does contain adult themes. This event will use strobe effects and theatrical smoke.