Restoration of BMI Treasures.
Featuring Grimwade Conservation Services representatives outlining the recent restoration of the Baron von Mueller plant specimen folios, restoration of valuable books and heritage painting. This project was supported by the Victorian Government's Living Heritage Grant Program.
This event will be hosted by Paula Nicholson and will involve 3 Key Speakers:
Caroline Fry: Principal Conservator of Paintings
Katy Glen: PrincipalConservator of Paper &
Penny Tripp, General Manage of Grimwade Conservation Services.
This event will be an amazing opportunity to get an overview of the detailed work undertaken by the restoration team and provide an understanding of what this work means to the BMI in terms of showcasing our collection to the Ballarat community and beyond.
We would love to see you there. This is a special Twilight Talks done in the Morning Light.
Cost: BMI members $15 | Regular visitors $20 includes morning tea.
Don't forget tomorrow night's Twillight Talks sessionat 5.30pm: Military History: How do we remember.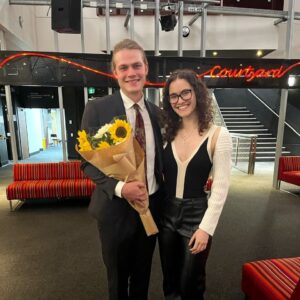 Earlier this month Melba Opera Trust Artist, Tom Nicholson ,...