Meet Peter Dowling | Session 2 Twilight Talks | Military History: How do we remember?
Motivated to find out more of his father's and uncle's experiences in WWII, Peter Dowling has been a member and now President of the Air Force Association NSW Sunderland Branch for the past 25 years. Since moving to Ballarat in 2018, he has been a member of the Air Force Association Ballarat Branch and is the incumbent President.
Peter was born in Melbourne and his first career was in the family real estate business. He was approached to join the Reserves of the Royal Australia Navy when in his mid-thirties due to his expertise in containerisation and shipping and achieved the rank of Lieutenant Commander.
Prior to his retirement, Peter was the Director and Owner of a Small Business Consulting group, providing analysis and solutions to a wide range of small businesses.
No. 1 Wireless Air Gunners School – Ballarat
Under the auspices of the Royal Australian Air Force, Ballarat Airport domiciled the first wireless and air gunners' school to be established in WWII. Recruits were schooled in Morse Code and gunnery prior to assignment to fighter, bomber or coastal squadrons.
Over 6000 young men passed through the 58 courses held between 1940 and 1945. Of these young men, nearly 1200 were killed. Members of the Air Force Association Ballarat have researched 1WAGS extensively. A visual memorial has been created at the old Officers' Mess in Hut 48 at the airport and the 1WAGS website
detailing the history of the school and the lives of many of the trainees has had over 80,000 hits.
We give member discounts to many of our events including Twilight Talks, why not join our community we are offering $10 off all new memberships in April.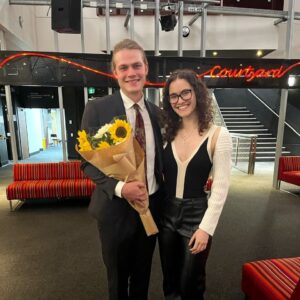 Earlier this month Melba Opera Trust Artist, Tom Nicholson ,...