Brendan Allan from Butler Chartered Accountants & Butler Private (Financial Planners), have purchased the use of one of Max's images (MH1460) from Our Collection and it graces the entrance of their offices in Doveton Street North.
The image has been printed on vinyl and creates a spectacular entrance.
Brendan has researched the image, finding an article via Trove (Ballarat Courier, 11 September 1915) identifying the date the of the photo as 10 September 1915, we have provided a clearer
representation of the article by sending him a photo of the printed page of the news item from Our Collection of heritage newspapers. This information will be placed as a News Item on our website.
This image is relevant to Butler as it was taken directly opposite their offices and is a point of conversation with clients and visitors. Brendan is happy for you to drop into 18 Doveton Street North to see how stunning it looks.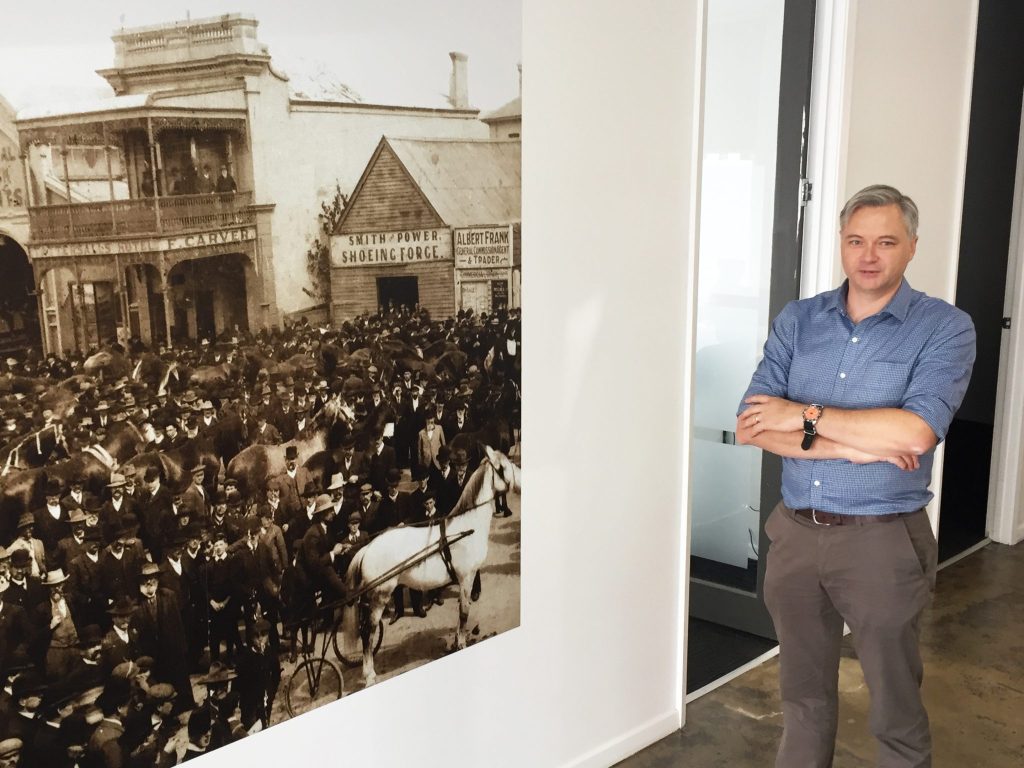 Ballaarat Courier | 11 September 1915 | Page 5