Chinese Roots by Yvonne Horsfield.
A biographical account of the well-known Ballarat Tong Way Family from 1863 onward.
This account is filled with the historical impacts of a family looking to find a home while they deal with the battles of religion and the introduction of the White Australia Policy.
Chinese Roots is an honest and at times confronting telling of the challenges that each generation was faced with, lace with real world impacts of Australian and global history from the 1900s to the modern day.
Australia has been built on the histories of all the people it has raised on its soil.  This is one story that matters also.
Yvonne Horsfield.
Yvonne recently presented at Season 2 of this year's Twilight Talks (session 5), a sold out session at the Ballarat Chinese Library our first off-site collaboration.
Her topic: Chinese in the Goldfields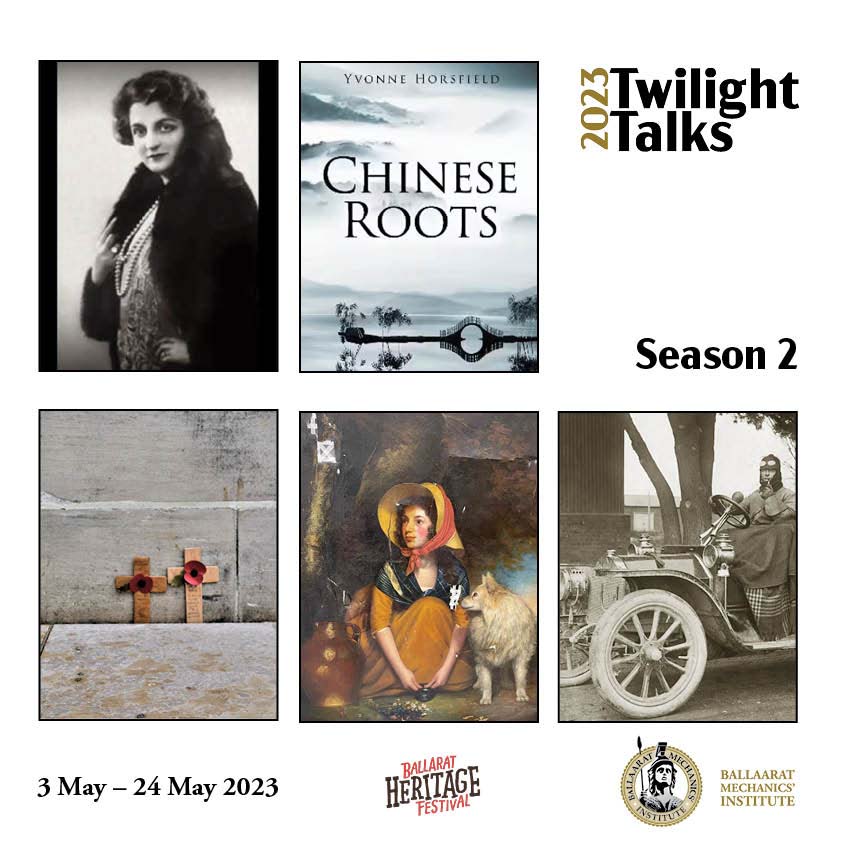 Image posted with Social Media | Ballaarat Mechanics' Institute, Max Harris Photographic Collection. 
If you would like a framed print or a high resolution digital image of this photo, please enquire quoting the MH number at Max Harris Collection Image Request >