The Soulmate by Sally Hepworth
The Soulmate by Sally Hepworth.
Before the woman went over the cliff, Pippa and Gabe were happy. They had the kind of marriage that everyone envies, as well as two sweet young daughters, a supportive family, and a picturesque cliffside cliffs not become so popular among those wishing to end their lives.
Gabe has become somewhat of a local hero since they moved to the cliff house, talking seven people down from stepping off the edge. But when Gabe fails to save the eighth, a sordid web of secrets begins to unravel, pushing bonds of loyalty and love to the brink.
Your Book Review
If you have read this book why not provide your review for the benefit of our members.
We will periodically provide condensed reviews in our newsletter and social media posts, we will only identify reviews by their first name or if requested no name at all.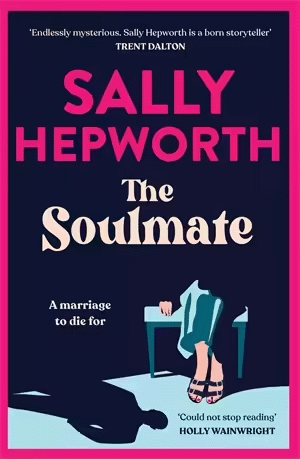 Image posted with Social Media | Ballaarat Mechanics' Institute, Max Harris Photographic Collection. 
If you would like a framed print or a high resolution digital image of this photo, please enquire quoting the MH number at Max Harris Collection Image Request >