The Night Train to Berlin by Melanie Hudson
Paddington Station, Present Day
A young woman boards the sleeper train to Cornwall with only a beautiful emerald silk evening dress and an old, well-read diary full of sketches. Ellie Nightingale is a shy violinist who plays like her heart is broken. But when she meets fellow passenger Joe she feels like she has been given that rarest of gifts… a second chance.
Paddington Station, 1944
Beneath the shadow of the war which rages across Europe, Alex and Eliza meet by chance. She is a gutsy painter desperate to get to the frontline as a war artist and he is wounded RAF pilot now commissioned as a war correspondent. With time slipping away they make only one promise: to meet in Berlin when this is all over. But this is a time when promises ae hard to keep, and hope is all you can hold in your heart. Reserve your copy https://ballaratmi.org.au/library
Our Library >
Your Book Review
If you have read this book why not provide your review for the benefit of our members.
We will periodically provide condensed reviews in our newsletter and social media posts, we will only identify reviews by their first name or if requested no name at all.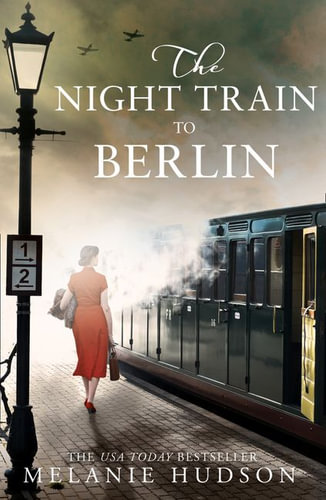 Image posted with Social Media. 
If you would like a framed print or a high resolution digital image of this photo, please enquire quoting the MH number at Max Harris Collection Image Request >