Not Just The Wife Of The General Manager by Sally Warriner
It was the 1970s and Sally was in her early twenties when she returned from a backpacking sojourn and hitchhiked to Australia's far north. But instead of moving back to Canberra as planned, she stayed. After marrying a cattle station manager, Sally lived and worked with him on various stations until she was fifty, ingraining herself into the lives of the characters who inhabited these isolated places.
With wit and sass, Sally tells the story of how she was so much more than just a wife of a station manager – despite what some of the top end blokes thought. She was a nurse (dealing with local accidents, assisting the Flying Doctor Service and making emergency 400km round trips through the outback with sick children) a mother (bringing up several children, not all her own) a travel agent, a social secretary, a host and an organiser.
Your Book Review
If you have read this book why not provide your review for the benefit of our members.
We will periodically provide condensed reviews in our newsletter and social media posts, we will only identify reviews by their first name or if requested no name at all.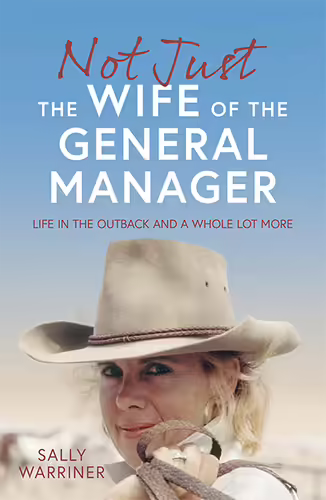 Image posted with Social Media | Ballaarat Mechanics' Institute, Max Harris Photographic Collection. 
If you would like a framed print or a high resolution digital image of this photo, please enquire quoting the MH number at Max Harris Collection Image Request >