The Bellbird River Country Choir by Sophie Green
Bellbird River, 1998: Teacher and single mum Alex is newly arrived in the small New South Wales country town of Bellbird River after escaping the city in search of a change of pace and the chance to reconnect with her young daughter. Across town, well-known matriarch Victoria and her globe-trotting, opera-singing cousin Gabrielle find themselves at a crossroads in their personal and professional lives, while local baker Janine and newcomer to the district Debbie are each secretly dealing with the consequences of painful pasts. With its dusty streets, lone pub and iron-lace verandahs, Bellbird River could just be a pit strop in the road to somewhere else. But their town holds some secrets and surprises – and it has a heart: The Bellbird River Country Choir.
Amid the melodies and camaraderie of the choir, each of the women will find the courage to leave the past behind. And together, they'll discover that friends are much closer to make than they'd ever realised.
Your Book Review
If you have read this book why not provide your review for the benefit of our members.
We will periodically provide condensed reviews in our newsletter and social media posts, we will only identify reviews by their first name or if requested no name at all.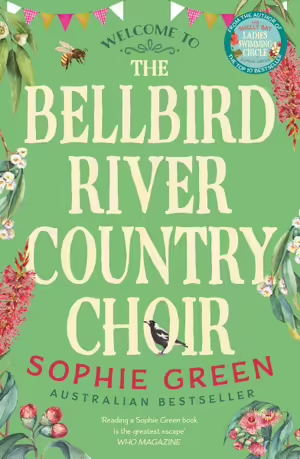 Image posted with Social Media | Ballaarat Mechanics' Institute, Max Harris Photographic Collection. 
If you would like a framed print or a high resolution digital image of this photo, please enquire quoting the MH number at Max Harris Collection Image Request >