My Accidental Career by Brenda Niall
Award-winning author Brenda Niall's engaging account of her remarkable life presents a fascinating history spanning nine decades: from her childhood in affluent Kew in the 1930s, her university days and travels in Ireland, her academic career at a time when marriage was the exception for young women- to her becoming one of Australia's finest biographers. This is a story of quiet confidence, some good fortune and some times of sorrow. But most of all it's a story of brilliant creative achievement.
Your Book Review
If you have read this book why not provide your review for the benefit of our members.
We will periodically provide condensed reviews in our newsletter and social media posts, we will only identify reviews by their first name or if requested no name at all.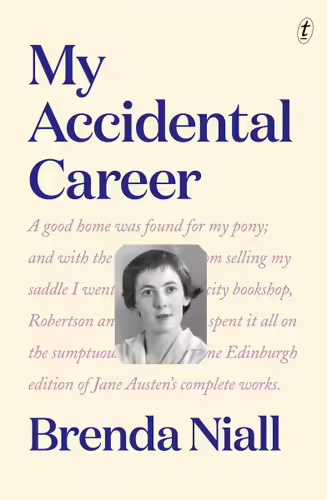 Image posted with Social Media | Ballaarat Mechanics' Institute, Max Harris Photographic Collection. 
If you would like a framed print or a high resolution digital image of this photo, please enquire quoting the MH number at Max Harris Collection Image Request >