Crows Nest by Nikki Mottram
Rosemary's Book of the Week
Fleeing problems in her own marriage, child protection worker Dana Gibson leaves Sydney for a job in the Queensland town of Toowoomba. Her first house call is to nearby Crows Nest to assess the children of Sandra Kirby, which results in her getting both her new boss and a local detective offside.  Dana soon learns that in the country, city rules do not apply.
When Sandra and her best find are found shot dead, Dana is drawn into an investigation that will force her to strip away the friendly veneer of small-town life, while grappling with ghosts of her own,  As buried secrets, bitter tensions and corruption come to light, how far will locals go to stop her uncovering the truth of what happened?
Your Book Review
If you have read this book why not provide your review for the benefit of our members.
We will periodically provide condensed reviews in our newsletter and social media posts, we will only identify reviews by their first name or if requested no name at all.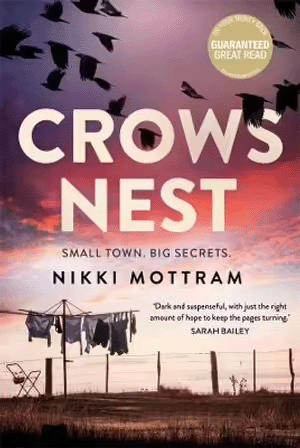 Image posted with Social Media | Ballaarat Mechanics' Institute, Max Harris Photographic Collection. 
If you would like a framed print or a high resolution digital image of this photo, please enquire quoting the MH number at Max Harris Collection Image Request >