Local Gone Missing by Fiona Barton
Elise King moves into the sleepy seaside town of Ebbing. Illness has thrown her career as a successful detective into doubt, but no matter how hard she tries to relax and recuperate, she knows that something isn't right .
Tensions are running high beneath the surface of this idyllic community: the weekenders in their fancy clothes renovating old bungalows into luxury homes, and the locals resentful of the changes. A town divided ,with the threat of violence only a heartbeat away.
This peaceful world is shattered when two teenagers end up in hospital and a local man vanishes without trace. Elise starts digging for answers, but the community closes ranks, and the truth begins to slip through her fingers. Because in a small town like this the locals are good at keeping secrets…
Your Book Review
If you have read this book why not provide your review for the benefit of our members.
We will periodically provide condensed reviews in our newsletter and social media posts, we will only identify reviews by their first name or if requested no name at all.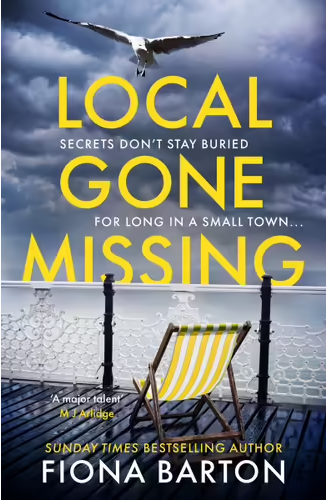 Image posted with Social Media | Ballaarat Mechanics' Institute, Max Harris Photographic Collection. 
If you would like a framed print or a high resolution digital image of this photo, please enquire quoting the MH number at Max Harris Collection Image Request >