One for Sorrow by Helen Fields
Edinburgh is gripped by the greatest terror it has ever known a lone bomber is targeting victims across the city, and no one is safe.
In their jobs, DCI Ava Turner and DI Luc Callanach deal with death every day. But when it becomes clear that every bomb is a trap designed to kill them too, the possibility of facing it themselves starts to feel all too real.
With the body count rising daily and the bomber's methods becoming ever more horrifying, Ava and Luc must race to find out who is behind the attacks- or pay the ultimate price.
Your Book Review
If you have read this book why not provide your review for the benefit of our members.
We will periodically provide condensed reviews in our newsletter and social media posts, we will only identify reviews by their first name or if requested no name at all.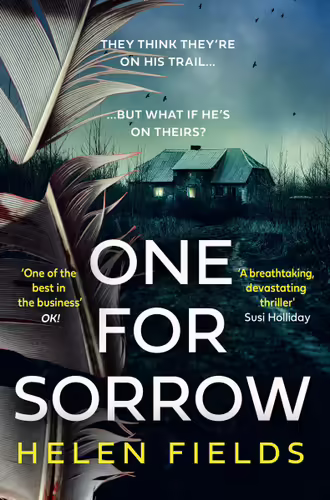 Image posted with Social Media | Ballaarat Mechanics' Institute, Max Harris Photographic Collection. 
If you would like a framed print or a high resolution digital image of this photo, please enquire quoting the MH number at Max Harris Collection Image Request >