Our Woman in Moscow by Beatriz Williams
The story of two sisters caught up in Cold War espionage In 1948, Iris Digby vanishes from her London home with her American diplomat husband and their two children.
Four years later, Ruth Macallister receives a postcard from the estranged twin sister she hasn't seen since 1940. Since that one catastrophic summer in Rome, as war was engulfing Europe and Iris was falling desperately in love…
Within days, Ruth is on her way to Moscow, posing as the wife of Agent Fox in a precarious plot to extract her sister from behind the Iron Curtain.
But the truth behind Iris's marriage threatens to unravel everything, and as the sisters race to safety, a dogged Soviet KGB officer forces them to make a heartbreaking choice…
Your Book Review
If you have read this book why not provide your review for the benefit of our members.
We will periodically provide condensed reviews in our newsletter and social media posts, we will only identify reviews by their first name or if requested no name at all.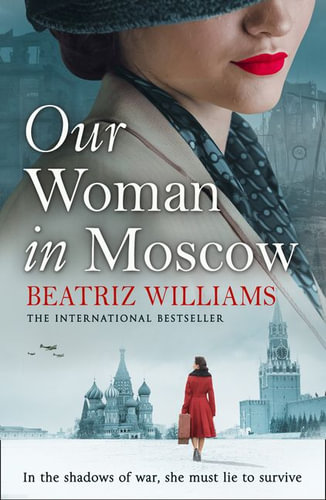 Image posted with Social Media. 
If you would like a framed print or a high resolution digital image of this photo, please enquire quoting the MH number at Max Harris Collection Image Request >