Exiles by Jane Harper
At a busy festival site on a warm spring night, a baby lies alone in her pram, her mother having vanished into the crowds.
A year on, Kim Gillespie's absence casts a long shadow as her friends and loved ones gather deep in the heart of South Australian wine country to
welcome a new addition to the family.
Aaron Falk, federal investigator, is joining the celebrations. But as he soaks up life in the lush valley, he begins to suspect this tight-knit group
may be more fractured that it seems. As hidden truths slowly emerge, Falk faces the darkest of questions.
Your Book Review
If you have read this book why not provide your review for the benefit of our members.
We will periodically provide condensed reviews in our newsletter and social media posts, we will only identify reviews by their first name or if requested no name at all.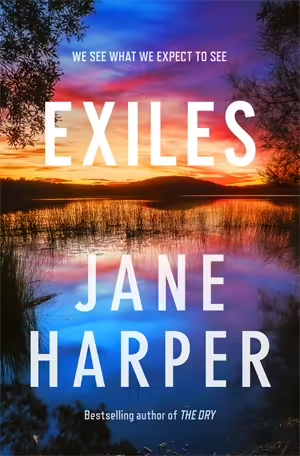 Image posted with Social Media | Ballaarat Mechanics' Institute, Max Harris Photographic Collection. 
If you would like a framed print or a high resolution digital image of this photo, please enquire quoting the MH number at Max Harris Collection Image Request >