To Kill a Troubadour by Martin Walker
Rosemary's Book of the Week
To Kill a Troubadour by Martin Walker
It is summer in St Denis and Bruno is busy with arrangements for the annual village concert.
He has hired a local Perigord folk group, Les Troubadours, to perform their latest hit, 'A Song for Catalonia' But when the song unexpectedly goes viral, the Spanish government clamps down on the Catalonian bid for independence and bans Les Troubadours.
The timing couldn't be worse, and Bruno finds himself under yet more pressure when a specialist sniper's bullet is discovered in a wrecked car near Bergerac. The car was reportedly stolen on the Spanish frontier and the Spanish government sends warning that a group of nationalist extremists may be planning an assassination in France. Bruno immediately suspects that Les Troubadours and their audience might be in danger…
Your Book Review
If you have read this book why not provide your review for the benefit of our members.
We will periodically provide condensed reviews in our newsletter and social media posts, we will only identify reviews by their first name or if requested no name at all.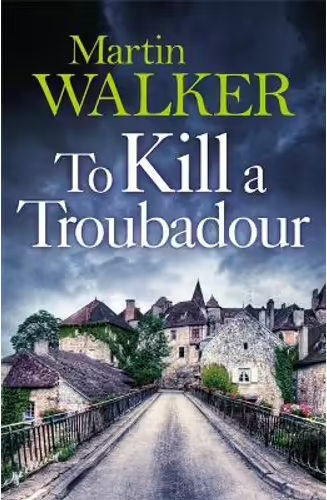 Image posted with Social Media | Ballaarat Mechanics' Institute, Max Harris Photographic Collection. 
If you would like a framed print or a high resolution digital image of this photo, please enquire quoting the MH number at Max Harris Collection Image Request >