ABOUT THE FESTIVAL
BALLARAT HERITAGE WEEKEND HAS RAN SINCE 2006 HOSTED BY THE CITY OF BALLARAT.
The event is a community cultural festival held annually in Ballarat as a major tourist attraction. The festival celebrates the city's history drawing on Ballarat's reputation as a historic Australian city.
The event has traditionally taken place on a weekend in May for two days each year in Ballarat's CBD.
Over the years the event has include public access to selected historical buildings, vintage transport, including visits to the historic Ballarat railway station by Steamrail Victoria locomotives, vintage bus rides, double decker buses, vintage car displays, horse and cart and use of Ballarat's preserved vintage tramway at the Ballarat Botanical Gardens, actors in period garb, architecture and history walking tours, and exhibits of private and public paraphernalia collections, theatrical performance and trade displays for heritage organisations.
The Ballarat Mining Exchange is regularly used as an exhibition space.
For more go to the Festival website. More >
Events at the BMI associated with the Festival
Living Heritage Exhibition
Friday 19 May –  Sunday 28 May
Heritage Reading Room
 10am-4pm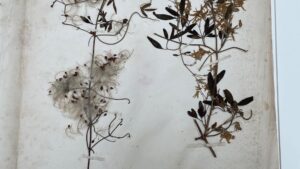 The BMI has recently worked with Grimwade Conservation Services to perform urgently required conservation work on a number of significant items from the Heritage Victoria registered collection. This work was carried out as part of a Victorian Government Living Heritage Grant awarded in 2021, with work completed in December 2022.
These items include original volumes of Australian plant specimen books compiled by Baron Ferdinand von Mueller, and associated books written by von Mueller, an original artwork known to have belonged to the BMI from the early days of the Institute and various other valuable books needing cleaning and restoration work.
The primary exhibition will showcase these remarkable items within the Heritage listed building that is the Ballaarat Mechanics' Institute.
The proposed accompanying events will include creative programming to showcase this work, the wider BMI collection and the historic building and introduce or re-introduce the wider public to "their" Institute. Invitations will be extended to other special interest organisations to bring their members to learn why Ballarat was considered an important centre for learning and knowledge sharing, even in the 19th century.
Book attendance | Free BMI members | $5 Regular fee.
Videos: View more videos explaining the works carried out by Grimwade Conservation Services on our Heritage Collection page.
The Heritage Collection
Friday 19 May | Lending Library
 10:30am-12noon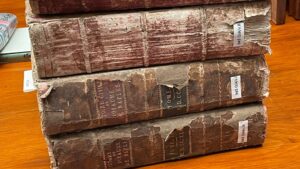 An introduction to the history of the BMI Heritage listed collection, its origins, preservation and future, including an examination of some of the most valuable collection items.  The Ballaarat Mechanics' Institute  (BMI) Collection is of historical significance for its strong association with the Mechanics Institute movement and the important role it played in the intellectual, cultural and social development of Victorians throughout the latter part of the nineteenth century and the early twentieth century. The collection is considered to be of State and National significance and was registered with Heritage Victoria on 9 August, 2007 – Heritage Register No. 2096.
Book attendance | $15 BMI members | $25 Regular fee.
Minderva's Secrets
Night Tours
Saturday 20 | 11:55pm-1am
Sunday 21 | 9pm-10pm (this tour now rescheduled to 7pm-8pm)
Tuesday 23 | 7pm-8pm
Friday 26 May | 7pm-8pm
Explore tales of the weird and supernatural – the Ballaarat Mechanics' Institute at night. Looking for a unique way to explore Ballarat's rich history and culture? Look no further than the Ballaarat Mechanics Institute's Night Tours!
This beautiful heritage building dates back to the 1860s and boasts a fascinating history that is just waiting to be explored. During these tours, you'll have the opportunity to immerse yourself in the history of the Ballaarat Mechanics Institute, exploring the library's impressive collection of rare books and manuscripts, and learn about the building's original purpose as a hub for scientific and technological education. And make sure to check out the basement, which is steeped in mystery and intrigue – you never know what secrets you might uncover! Whether you're a local looking to discover more about your city's history, or a visitor seeking a unique and memorable experience, the Ballaarat Mechanics Institute's Night Tours are not to be missed.
Led by expert guides who are passionate about the building's history, these tours will leave you with a newfound appreciation for the rich cultural heritage of Ballarat. Book your tickets today and get ready to step back in time!
Note | Accessibility
Most of this tour is wheelchair accessible, however the tour does include entry into the BMI Basement, which is not wheelchair accessible. The tour does involve stairs, however a lift is available throughout (except to the basement). This tour is not Auslan interpreted, and the guide does not use any amplification system. Tour groups will enter dimly lit areas of the building under supervision of the guide.
BMI Accessibility information can be found at https://ballaratmi.org.au/accessibility
Cost / Bookings:  $27.50 plus booking fee
The Ballarat Courier Collection
Sunday 21 May | Lending Library
 10:30am-12noon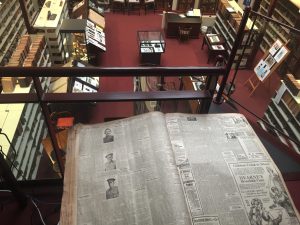 Sit down with us as we read the paper that continues to tell the story of Ballarat. The BMI houses hard copies of this local icon dating back to its inception; what might you discover as you turn the pages of history?
Book attendance | $15 BMI members | $25 Regular fee.
Life Drawing in the Basement
Sunday 21 & Sunday 28 | Two sessions each day
2pm-4pm & 7pm-8pm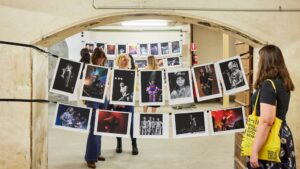 Unleash you artistic potential on Sunday 21 May & Sunday 28 May, two sessions each day starting at 2pm & 7pm each day, duration two hours each session. 
Note: the evening session on 21 May is now cancelled.
Attention, all ye aspiring artists and lovers of the fine arts! A most exceptional life drawing session awaits thee in the depths of a heritage basement, reminiscent of the goldrush era of the 1850s.
With thy pencil in hand, and thy heart filled with a creative eagerness, come and join us in this wondrous venue, where inspiration flows as freely as the gold in the mines of old. Set amidst the raw brick walls and exposed pipes of this historic building, our experienced models shall pose for thee, inspiring thy artistic talents to new heights. With all the necessary materials provided, and the expert guidance of our art tutor, thou shalt have all the tools required to capture the essence of our models on thy canvas.
Whether thou art a seasoned artist or a mere beginner, this life drawing session is a must-do event. So, come and experience the wonder and excitement of a bygone era, whilst honing thy skills and exploring the depths of thy artistic creativity.
Book thy spot now, and let the magic of this historic venue transport thee to a bygone era of wonder and discovery.
Note | Accessibility
The Basement is not wheelchair accessible. BMI Accessibility information can be found at https://ballaratmi.org.au/accessibility
Cost: $40 per person plus booking fee
Baron von Mueller Collection
Monday 22 May | Lending Library
10:30am-12noon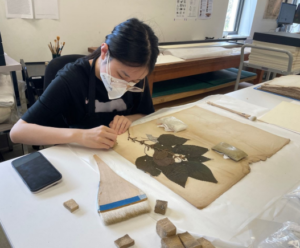 Up close and personal with  Baron Ferdinand Von Mueller  –   Baron von Mueller was appointed government botanist for the then colony of Victoria by Governor  Charles La Trobe in 1853, and later director of the Royal Botanic Gardens Melbourne.  He also founded the  National Herbarium of Victoria and named many Australian plants.  Come along and learn about the man, discover the magic of his plant specimen folios and why the BMI Collection contains these treasures. 
Book attendance | $15 BMI members | $25 Regular fee.
Cataloguing workshop | AMaGa
Monday 22 May | Humffray Room
10:30am-2:30pm
Victorian Collections Introductory Cataloguing Workshop
This workshop provides an introduction to the principles of collections management and catalogue documentation. Participants will learn how to best physically manage their collection items as well as digitally document them using Victorian Collections: a free, web-based and easy-to-use collections management system.
Topics covered in this workshop include:
Introduction to the VC system
Basic account administration
Cataloguing practical session*
Introduction to collections management, preservation and access
*Participants are encouraged to bring a laptop and an object from their collection to catalogue; however, if you do not have access to your collection or are not associated with a collecting organisation, we will provide you with a document from which to work.
Victorian Collections workshops offer a relaxed and open environment and cater for participants with any degree of museum and computer literacy, as well as ongoing support for small to medium-sized collecting organisations.
Cost | AMaGA member/Student $20.00 | Non-member – volunteer organisation $20.00 | Non-member – paid staff organisation $30.00
Restoration of BMI Treasures
Grimwade Conservation Services | Humffray Room | Tuesday 23 May 
10:30am-12pm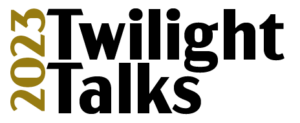 Featuring Grimwade Conservation Services representatives outlining the recent restoration of the Baron von Mueller plant specimen folios, restoration of valuable books and heritage painting. This project was supported by a Living Heritage Grant from the Victorian Government.
Grimwade Centre for Cultural Materials Conservation is Australia's leading Centre of excellence for art and cultural materials conservation and preservation. Uniquely positioned as the only Centre of its kind in Australia and amongst only a few like organisations in the world, the Centre seeks to advance innovation and leadership of cultural heritage practice in the Asia-Pacific region through conservation education and training; research and advancement in cultural materials conservation innovation; and via Grimwade Conservation Services, the delivery of professional conservation consulting services
Built on the commitment that culture matters to individuals and societies, and on the understanding that the University of Melbourne has a critical role to play in the articulation and preservation of culture through teaching, research and knowledge transfer, the Centre plays a leading role in the advancement of best-practice in conservation implementation.
Three Key Speakers
Caroline Fry
Principal Conservator of Paintings will discuss how her many hours of careful detailed work went into the cleaning, repairing, and conservation of the early 19th Century painting of the Bonneted Girl and its ornate gilded frame.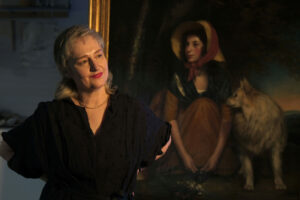 Katy Glen
Principal Conservator of Paper will talk about how she and a team of conservation students, guided by experts from the Victorian Royal Botanical Gardens, cleaned, stabilised, and rehoused rare 219 botanical specimens that comprise Ferdinand von Mueller Educational Collection, making them more accessible for library visitors.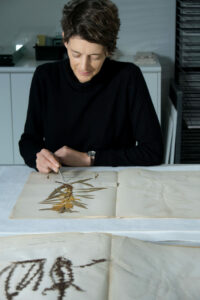 Penny Tripp
Is General Manager of Grimwade Conservation Services. She manages a team of 16 conservators at the University of Melbourne on the delivery of a range of research translation and community engagement projects focusing on collection care and materials conservation. She is a cultural collections specialist with over 20-years' experience in the heritage and creative industries and has worked in state and regional cultural organisations throughout Australia.
Information on the full series of Twilight Talks
Cost: $15 for BMI members & $20 Regular fee | Includes morning tea.
The Artwork of the BMI
Lending Library | Wednesday 24 May
 10:30am-12noon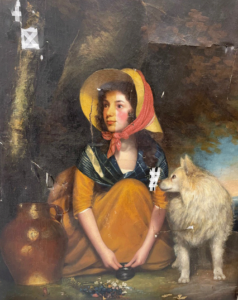 A detailed look at the restoration of  The Girl in the Bonnet and other needy artworks in the collection.
Book attendance | $15 BMI members | $25 Regular fee.
Chinese History
Ballarat Chinese Library | 200 Sturt Street Wednesday 24 May
5:30pm-7pm
This event is now fully booked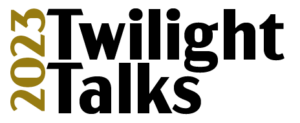 "Join us for a unique Twilight Talk when we take the BMI on the road, to the nearby Chinese Library. A more intimate event for no more than 20 people, you'll hear about local historian Yvonne Horsfield's fascinating research into the Chinese contribution to life on the goldfields, while sitting among precious Chinese books and artefacts drawn from collections all over Australia. Charles Zhang, will then offer a tour of the library for those who would like to delve a little deeper."
Charles Zhang 
Ballarat Chinese Library
Located in the heart of Ballarat, the library covers an area of 700 square metres with 16 rooms. Housing over 200,000 Chinese books, the Xin Jin Shan Library (translates to new gold mountain) now has the largest collection of Chinese-language books in Australia.
Charles is a committee member of the library and president of the Chinese Australian Cultural Society in Ballarat.
The Library is not only the largest in the Southern Hemisphere, but also serves as an education and research centre for Chinese languages and the history of Chinese immigration and settlement in Australia. (source SBS Mandarin)
Yvonne Horsfield
Chinese on the goldfields.
Yvonne is a retired teacher who has spent the majority of her teaching career working at Sovereign Hill an as Education Officer, followed by another role in education at the Ballarat Fine Art Gallery (now Art Gallery of Ballarat). She first developed an awareness of the significant role the Chinese played in the early Goldfields history of Ballarat when working at Sovereign Hill. She has a family connection with Reverend John Tong Way who became Superintendent Missioner to the Ballarat and district Chinese from 1903 until he retired in 1949. She has recently completed her PhD to further research the history of the Tong Ways and other families of Chinese descent who settled in both Ballarat and Bendigo. Since graduating she has written "Chinese Roots", a biographical story of the Tong Way family recently published on 25 th March this year by Shawline Publishing in Ballarat.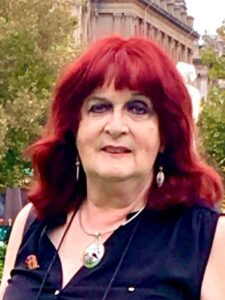 Note | Accessibility
This building is not wheelchair accessible. To access the library spaces it is necessary to climb a set of stairs.
Information on the full series of Twilight Talks
Cost: $10 flat fee, funds will be split 50/50 with the Ballarat Chinese Library.
The Photography of the BMI
Lending Library | Thursday 25 May
10:30am-12noon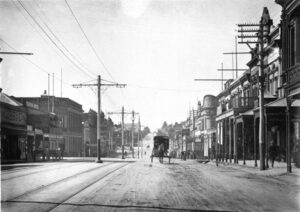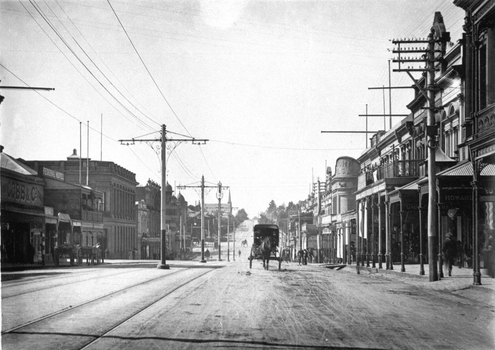 The BMI is home to thousands of photographs of Ballarat through the ages.  Through the lens of several different photographers and collectors including Max Harris,  the BMI might just have that photograph you are looking for!
Book attendance | $15 BMI members | $25 Regular fee.
Silent Film with Live Band 
Buster Keaton in The General
Sunday 28 May | Minerva Space 
6pm-7pm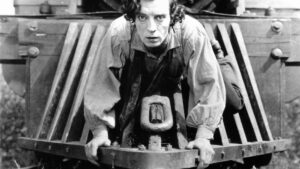 Buster Keaton in The General. Silent film with Live Band.
Join us for an unforgettable night of entertainment as we take you back to the golden era of cinema with a silent film screening of The General, starring the legendary Buster Keaton.
The Ballaarat Mechanics' Institute will provide the perfect backdrop for this special event. You'll be transported back in time as you settle into your seat in the beautifully restored theatre and prepare to be swept away by this classic film. To add to the immersive experience, a live band will accompany the screening, providing the perfect soundtrack to this timeless masterpiece.
You'll be captivated by the breathtaking stunts and comedic timing of Buster Keaton, who is widely regarded as one of the greatest actors of the silent era. The combination of stunning visuals and live music creates a unique atmosphere that you won't find anywhere else.
Make sure to arrive early and take a moment to explore the Ballaarat Mechanics' Institute before the screening begins. With its rich history and stunning architecture, this venue is a must-see for anyone interested in the heritage of cinema.
Don't miss your chance to experience the magic of The General with Buster Keaton in a truly unique and unforgettable way.
Tickets $16.50 plus booking fee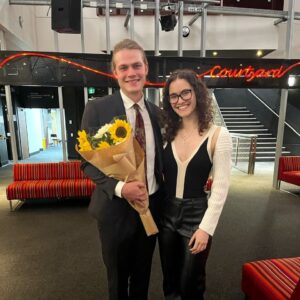 Earlier this month Melba Opera Trust Artist, Tom Nicholson ,...