Rosemary's Book of the Week
Lola in the Mirror by Trent Dalton.
Lola In The Mirror by Trent Dalton
A girl and her mother have been on the run for sixteen years, from police and the monster
they left in their kitchen with a knife in his throat. They've found themselves a home
inside a van with four flat tyres parked in a scrapyard by the edge of the
Brisbane River.
The girl has no name because names are dangerous when you're on the run. But the girl
has a dream, A vision of a life as an artist of international acclaim. A life outside the grip
of the underworld drug queen 'Lady' Flora Box. A life of love with the boy who's waiting
for her on the bridge that stretches across a flooding, deadly river. A life beyond the bullet
that has her name on it. And now that the storm clouds are rising, there's only one person
who can help make her dreams come true. That person is Lola and she carries all the
answers, but to find Lola, the girl must first do one of the hardest things we can ever do.
She must look in the mirror.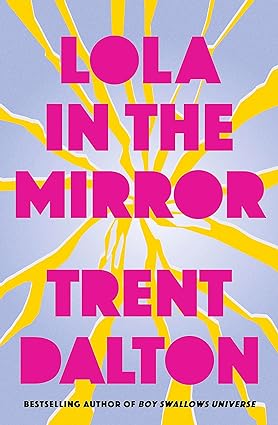 Image posted with Social Media | Ballaarat Mechanics' Institute, Max Harris Photographic Collection. 
If you would like a framed print or a high resolution digital image of this photo, please enquire quoting the MH number at Max Harris Collection Image Request >