Victorian Government
Living Heritage Grants Program
Grimwade Centre for Cultural Materials
Conservation, The University of Melbourne
(Text taken from The University of Melbourne project update – Feature Imange: Conservation trainee Hayley Nolle cleans the spine of Ferdinand von Mueller's Systematic census of Australian plants: with chronologic, literary and geographic annotations, 1882 (BMI 6005) in preparation for a a new spine lining to be attached.)
Ferdinand von Meuller
The conservation treatment of the Ferdinand von Mueller book collection has continued throughout April and May 2022 and is due to be completed shortly.
The conservation treatment has focussed on cleaning and minimally-interventive repairs to stablilise the books for future use. This included the removal of old bulky, discoloured, or failing repairs or repairs that concealed the text. Torn pages were repaired using strong lightweight tissue made from Japanese paper mulberry fibre, and adhered with wheat starch paste, which is long-lasting, stable, and inert. Damage to the spines and covers were repaired using tissue toned with acrylic paints to match the original colours making the repairs inobtrusive.
Ferdinand von Mueller Educational Collection
In May conservation treatment of von Mueller's botanical specimens commenced with them being placed in a low-oxygen environment for approximately two weeks to kill any insects, eggs or larvae. While no pests had been observed in the collection, an infestation could be catastrophic for plant material. Treatment with the low-oxygen
environments doesn't leave residues like pesticides, and are largely safe for complex material like botanical specimens – particularly in comparison to other processes such as freezing. Photography and documentation of the first volume is in progress and expected to be completed in the next few weeks.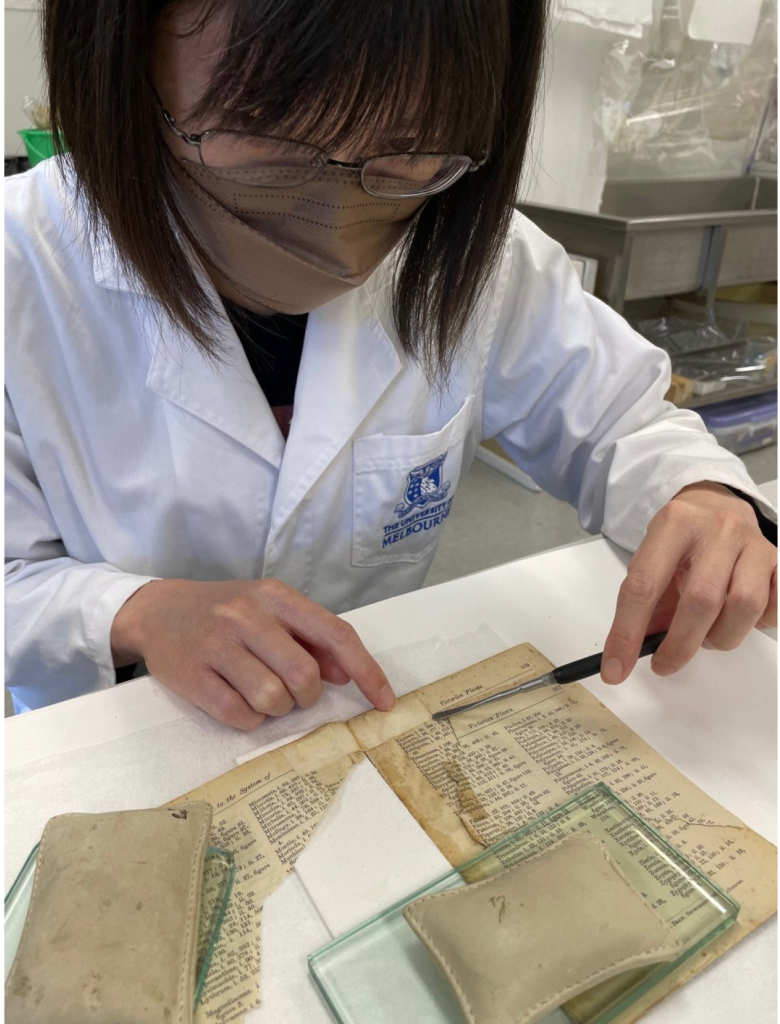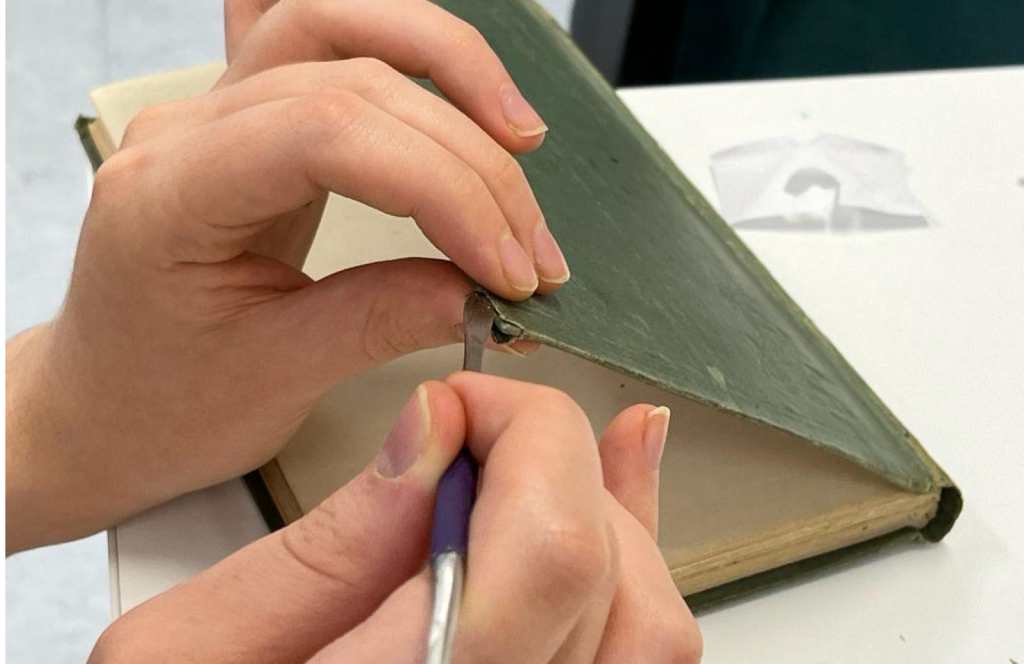 Bonneted Girl with Dog
In April, the oil painting Bonneted Girl with Dog was lined onto new canvas using conservation-grade adhesive (BEVA 371) using a heated vacuum table to provide both heat and pressure. A polyester inter-layer was included to add stiffness, ensuring the painting is flat and protecting the brittle original canvas from further damage. Once the adhesive had cooled, the losses were infilled with an acrylic filler. The painting was varnished with an archival resin varnish to protect the original paint layer. Losses and damages are currently being retouched using watercolours and stable reversible paints designed specifically for conservation of oil paintings. Once this has been completed, the painting will be varnished a second time so the new paint is almost indistinguishable from the original.