Life Drawing in the Basement
Ballarat Heritage Festival
| Four sessions, 2 on Sunday 21 May & 2 on Sunday 28 May
Unleash you artistic potential on Sunday 21 May & Sunday 28 May, two sessions each day starting at 2pm & 7pm each day, duration two hours each session.
Attention, all ye aspiring artists and lovers of the fine arts! A most exceptional life drawing session awaits thee in the depths of a heritage basement, reminiscent of the goldrush era of the 1850s.
With thy pencil in hand, and thy heart filled with a creative eagerness, come and join us in this wondrous venue, where inspiration flows as freely as the gold in the mines of old. Set amidst the raw brick walls and exposed pipes of this historic building, our experienced models shall pose for thee, inspiring thy artistic talents to new heights. With all the necessary materials provided, and the expert guidance of our art tutor, thou shalt have all the tools required to capture the essence of our models on thy canvas.
Whether thou art a seasoned artist or a mere beginner, this life drawing session is a must-do event. So, come and experience the wonder and excitement of a bygone era, whilst honing thy skills and exploring the depths of thy artistic creativity.
Book thy spot now, and let the magic of this historic venue transport thee to a bygone era of wonder and discovery.
Note | Accessibility –
The Basement is not wheelchair accessible.
Cost: $40 per person plus booking fee.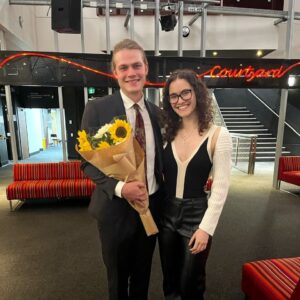 Earlier this month Melba Opera Trust Artist, Tom Nicholson ,...