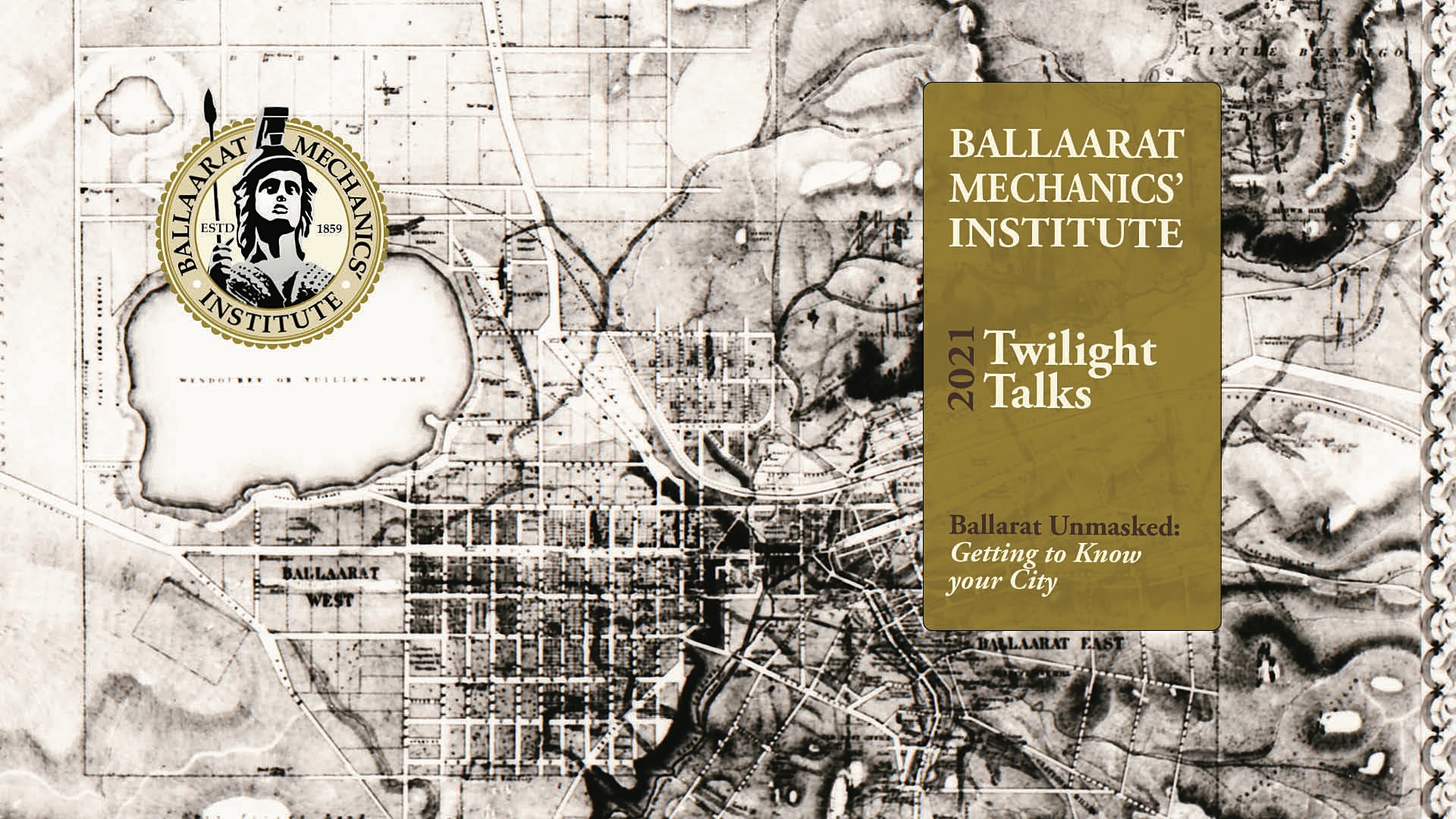 Twilight Talks | Series 1/2021 | Session 3 (of 4 talks) | 29 April
BMI Twilight Talks are back! This series is entitled Ballarat Unmasked: Getting to Know your City.
In this third session we discover: A creative city: Finding Ballarat's creative identity
Tara Poole, Coordinator of Creative Cities Ballarat on the city's long legacy of supporting and developing the creative arts and how finding and nurturing a distinct creative identity benefits the whole city.
Paige Duggan, Jazz Musician and Artist, on why it's more important than ever for regional cities to support local creatives, and why Ballarat wouldn't be the same if it were lost.
Tickets
$10 per person (free drink on arrival BMI members – bar open at 5pm)
$8 per person for bookings of 10 people or more.