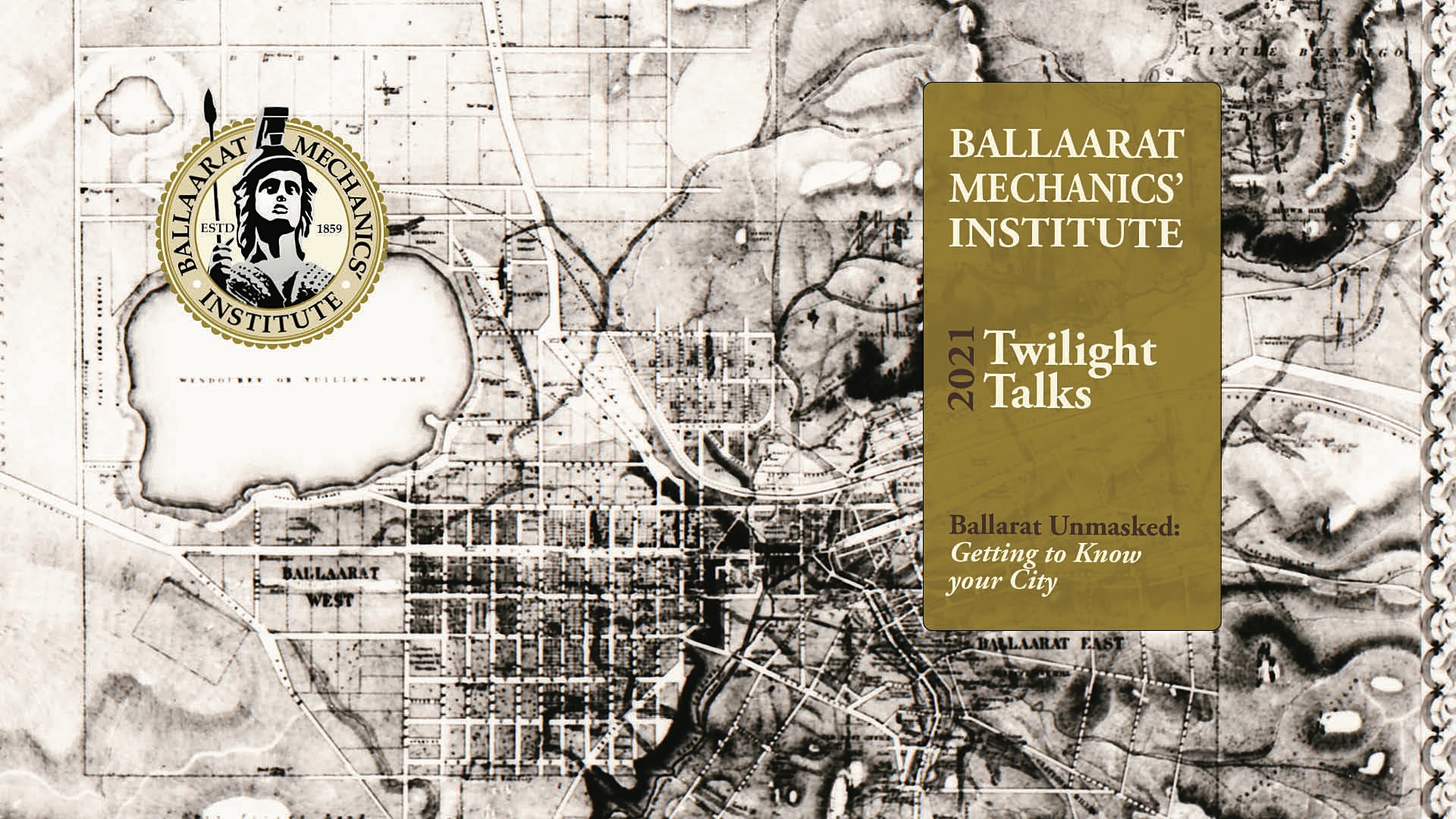 Twilight Talks | Series 1/2021 | Session 2 (of 4 talks) | 22 April
BMI Twilight Talks are back! This series is entitled – Ballarat Unmasked: Getting to Know your City'.
This second session will cover: Why heritage matters in Ballarat: Now and into the future.
Wendy Jacobs, Architect and Heritage Consultant, takes us through heritage in Ballarat, its identification and management and some of the challenges of maintaining heritage places in
the modern world.
Mike Whitehead, local Anaesthetist will talk us through the trials and tribulations of restoring his 1867 Baptist Church in Ballarat to a modern architectural masterpiece.
Tickets
$10 per person (free drink on arrival BMI members – bar open at 5pm)
$8 per person for bookings of 10 people or more.